Product Reviews
Customer Reviews
Write a Review
Ask a Question
Filter Reviews:
USB cable
star adventurer
price
12/13/2021
Leonardo R.

Mexico
A great little mount
It is an excellent mount. I use it with the Radian 61 and Asi 2600 MC, total 3.5 kg with accessories. The key to success with this mount is the tripod. With a carbon fiber tripod it is very unstable, with the tripod of my old EQ6 pro goto (8 kG) it is totally stable, getting great results. You should sell some 4 kg tripod. This mount is perfect for small focal lengths, respecting the weight, which does not exceed 4kg and t the equipment to be placed on the mount must be perfectly balanced. I had to improve it with some accessories to gain stability and reduce weight and now it is perfect for me. An excellent purchase that allows me to travel to the skies without contamination (bortle 2-3). With my old EQ6, with 20 kg +8 of the tripod plus the rest of the equipment, it is very heavy to make long trips, with the star adventurer, I lose focal but I gain portability.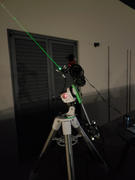 12/08/2021
Ujjwal D.

United States
Astro bundle
I have enjoyed using the Star Adventurer thus far. I just wished for the price it came with a mini USB cable. But the bundled price was good deal.
12/06/2021
Anonymous

United States
11/27/2021
Tom L.

United States
Great starter package!
I am just getting started in astrophotography with a Nikon DSLR. This package has worked well in my initial attempts to capture Milky Way photos in my backyard, which is 6 on Bortle scale. I am using the tracker to control my DSLR and it has worked well. But you need to watch online videos to really learn how to use the tracker - the manual is not close to sufficient. The tripod is really light and easy to adjust. You can loosen the latch for the attachment plate and rotate the entire tracker during polar alignment, which means you don't have to move the tripod to get Polaris into the scope. The ball head is solid and can carry more weight than my photo ball head from Manfrotto.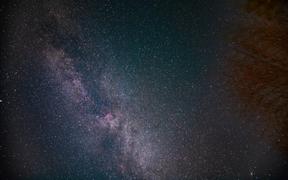 10/08/2021
Francis K.

United States
Thoughts on Sky Watcher Star Adventurer 2i Pro
Due to poor weather and smoky skies opportunities for sky watching have not existed since I purchased the tracker. However, I did assemble it to familiarize myself. I remember Trevor Jones of Astrobackyard saying that the battery cover was weak on the prior model. On my 2I Pro it is the same, almost useless, prone to falling off where it can easily get stepped on.
09/22/2021
Peter G.

United States
The light pollution filter works
It greatly reduced the neighbors porch light pollution and improved my photography