Product Reviews
Customer Reviews
Write a Review
Ask a Question
Filter Reviews:
foam
golf club bag case
tension
image
field flattener
case
dew shield
Orion
Moon
DSLR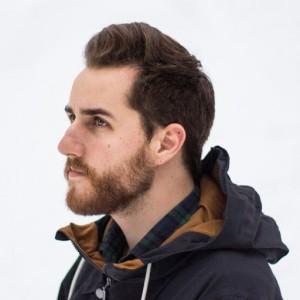 BF
07/08/2021
Brian F.

United States
Fantastic Scope, Sharp Optics
I purchased this scope but upgraded the stock focuser to a 3" Feathertouch and now I have an astrophotography machine. Pair it with the ES 0.7x reducer/flattener for fast f/5.2 imaging at 666mm, or use the HoTech SCA Flattener for a flat field when imaging at the native 952mm. Highly versatile scope with excellent optics — I get very sharp stars with either of the above combos. My only gripe is that both the ES 0.7x reducer/flattener and the HoTech SCA Flattener both end in M42 connections. Both companies should update these products to feature M48 or even M54 connections, which are much more compatible with full frame systems without vignetting. Personally, I'm using an APS-C sized sensor so it doesn't affect me.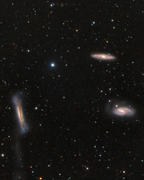 01/07/2021
Eric G.

United States
Awesome scope
The scope is great. I took my first image of Orion and was surprised at how flat the image was. It was recommended to buy a field flattener, and I did, but still, the image was great on my full frame DSLR. The integrated dew shield works as it should. Not to little tension, not too much. The same night I also used the included diagonal and looked at the moon. It was the most crisp image of the moon I've ever seen. I've had an 8 inch sct for years, and it's great, but I love this scope. It doesn't come with a case, but I improvised and used a golf club bag case, added some foam, and it's perfect.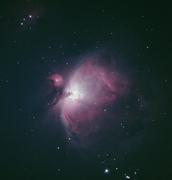 08/16/2020
John O.

United States
Best APO refractor for the money
You can see the results by visiting my web site, www@oneilladverising.com. Robert's scope must have been damaged somehow. I'm sure Scott at Explore Scientific will fix it for him.
08/05/2019
Anonymous

United States
Was everything I expected
I have been eyeing this scope with HOYA glass for a year and decided to pull the trigger and purchase it. With the steep discount on this scope and a fare trade-in for my RC 8" I was able to finally get this one. Working in the semiconductor field for many years I am very familiar with the excellent quality of HOYA glass to provide extremely sharp images. I only gave it four stars until I get first light on it soon. I am in the process of replacing the HEX focuser with a 3-inch rack-n-pinion FeatherTouch Focuser with stepper motor to take advantage of the F.T. focusing electronics I have with my other refractor. Nothing wrong with the HEX rack-n-pinion focuser, just wanted to upgrade it. I also replaced the dovetail mounting bar with a three inch Losmandy bar for better scope stability while imaging. Thanks to the OPT staff working with me to finally obtain it.