The Best Milky Way Photography Accessories
These Milky Way photography accessories will help you get the most out of your imaging nights! From the Radian tripod to the L-Pro filter, these accessories will provide amazing results.
If you are just getting started in capturing the Milky Way, make sure to check out our best star trackers guide to check out some of the most powerful beginner astrophotography tools in the hobby.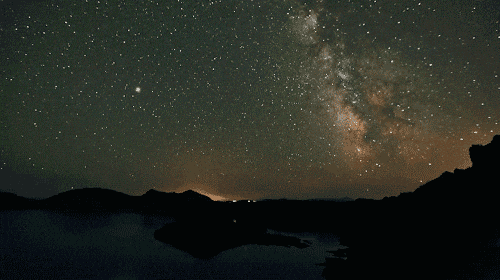 The Best Milky Way Photography Accessories
Sky-Watcher Star Adventurer Pro Pack
The Sky-Watcher Star Adventurer mountis a high precision, portable, and stable celestial tracking platform for sidereal, solar, and lunar tracking. It is designed to work with your DSLR camera and includes pre-programmed parameters that will help you create beautiful astronomy photos and videos.
Radian Carbon-Fiber Tripod
The Radian Telescopes Quick-Release Carbon Fiber Tripod has a one-button, SafeLock quick-release plate that is perfect for easy connection with travel and premium astrophotography trackers and mounts. It has a standard 3/8" tripod connection that fits DSLRs, Milky Way trackers, and premium portable mounts by Hobym and iOptron.
Dew Heaters
When there is a temperature difference, moisture gets trapped and dew will build up on your optics, ruining your images and a perfectly good night of astrophotography. The dew heateris also an electronic device that produces a temperature change to your telescope avoiding moisture build-up in your telescope.
Dew Controllers
To power your dew heaters, you'll need a dew controller. Control the temperature of your dew heater with a dew controller!
Bahtinov Masks (for focusing)

Focusing on stars for sharp Milky Way photos can be tough. With a Bahtinov mask you'll be focused and ready to shoot the Milky Way in a matter of seconds! With the mask on your lens, point to a bright star and it will project three directions of lines on your live view. As you move your focus point forward and backward you will see the lines cross. Your best focus point will be when all three lines (or line sets) cross in the center.
Light Pollution Filter
Depending on where you live, you may notice a different number of stars in the night sky. This limited visibility is caused by light pollution. Light pollution is measured by levels known as Bortle zones. While there is no substitute for dark skies, a light pollution filter can increase your equipment's ability to capture the most light of your intended target while blocking out some unwanted city lights. The Optolong L-Pro is a favorite for its performance in reducing the transmission of wavelengths of light pollutants, specifically those produced by artificial lights, including mercury vapor lamps, high and low-pressure sodium vapor lights, and the unwanted natural light caused by neutral oxygen emission in our atmosphere.
Celestron PowerTank Glow 5000 Red Flashlight/Charger
The Celestron PowerTank Glow 5000 is an essential item for any beginning astronomer. The PowerTank Glow is the perfect astronomy flashlight as it will not compromise your vision at night with its red LED flashlight. Three brightness levels that allow you to adjust the brightness depending on how dark your observing site is. It also includes a USB power bank for charging your mobile device.
Using Your Astrophotography Dedicated Camera for Milky Way Photography
Did you know you can use your cooled camera like the ZWO ASI294MCfor capturing the Milky Way? Astronomy camera manufacturers like ZWO make lens adaptersthat fit popular DSLRs like Canon and Nikon lenses.
Interested in taking photos of other celestial objects? Check out our blog on how to get started in astrophotography. Clear skies!
Leave a comment