Product Reviews
Customer Reviews
Write a Review
Ask a Question
Filter Reviews:
ASI290mm
ES127
Mini
ASIAir Pro
04/15/2021
Spencer C.

United States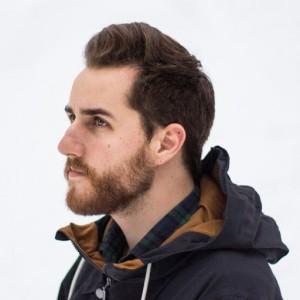 B
12/14/2020
Brian

United States
OK for bare bones off-axis guiding
ZWO's ecosystem of products continues to be great. One thing most people don't mention here is that since this OAG is 16.5mm thick, it seamlessly swaps out with the 16.5mm adapter included with most ZWO cameras. This allows for keeping back focus distance identical, which is essential for deep sky imaging. I commend ZWO's consideration on this. Where this OAG falls short is the way you focus it, if you can even call it that. The OAG has no focuser, so you're forced to manually slide the guide camera in and out until you reach focus, and then lock it down with a set screw. This is doable if you have extremely steady hands, but a major pain point. I got by for about a year. Instead, it should feature a focuser integrated into the OAG like QHY's series of OAGs do. ZWO makes the 1.25" Helical Focuser — why isn't this included as standard? It absolutely should be. The prism stalk stability is less than perfect, but in my case I found that it does the job, unlike some other reviewers. I also wish that the camera side of this OAG was M48 in size and included an M48 to M42 step down ring adapter. It's ok for what it is.
02/18/2020
Steven P.

United States
It works, but could use improvement
This is my first OAG so I'm no expert. I got this thing to work but it was not easy. The good thing is that it is quite thin, which was important to achieve correct spacing of the focal plane to the reducer/corrector. The most vexing issues have to do with the stalk that holds the prism and guider mount. Sliding the camera mount up and down for fine focus is difficult because the mount binds on the stalk. The viewing hole is quite small diameter which limits the field and brightness. The main camera and scope cannot be freely rotated if using threaded adapters, which makes rotational adjustment dependent on shimming. If using barrel/nosepiece adapters you will not have to worry about that. Overall, it works, is relatively inexpensive, and seems strong and durable. Another plus is that ZWO is very good to deal with.
01/16/2020
Ryan C.

United States
Solved all my Guiding Issues
My previous guiding setup had a separate guidescope, but I could never manage to get round stars. I had great guiding numbers but terrible stars. Whether it be differential flexure, focuser movement, or whatever, it wasn't working. The ZWO OAG fixed all this on the first night. I was able to get everything attached right away, and it only took a little fiddling to get the optical train completely set up. I see no issues with the prism wobbling; I'm not sure what's happening with other people. There are two set screws and two alan screws. I have all of them tight and there is absolutely no movement anywhere. I'm getting the same guiding numbers as the guidescope, but now my stars are perfectly round regardless of exposure time. No more differential flexure! I can now take ~1 hour exposures with round stars at 1800mm focal length, which is completely overkill and completely awesome. The only negative is the field of view is limited, and I wouldn't expect a sensor much bigger than the ASI 120/290 to be beneficial because the outer edges will be too vignetted. I haven't had a problem with finding guide stars using an ASI 290mm, but having a high sensitivity camera definitely is a must. Overall, I highly recommend this guider because it solved all my guiding issues!
11/20/2019
Jeremy S.

United States
Not bad but could be much better
The product is not bad. I like how it is compatible with all other zwo products straight out of the box. Focus was easy during the day and would not recommend trying focus for the first time out at night, it was very frustrating. I would give this product 5 stars if the connection between the camera and/or filterwheel was threaded. I do not like having my $2,000+ camera and filterwheel hanging off the back of this thing held in with three screws only.
10/14/2019
Kirby S.

United States
ZWO OAG
Very good, tiny bit tough to get the focusing down but once it's dialed in, it's perfect.