Product Reviews
Customer Reviews
Write a Review
Ask a Question
Filter Reviews:
stars
edge
William Optics
Astro-Tech AT60ED
flat field
round
frame
02/24/2021
Ferenc S.

United States
Yet to achieve correct flat field
Using it with the z61 telescope and a canon 60D has been a rocky road using the recommended settings. Stars are still not flat at the corners so I had to go look up some forums to see other people's recommendations who had hands on experience. It turns out I have to further reduce the distance on the adjusting part to get a better flat field . So far , it's ok although I feel like the adjustable part of the flattener is a bit too loose once the locking ring disengaged and perhaps too much more play on the threads . This might contribute that I did have a mysterious light leak when I did some daytime testing and after the camera and the telescope was eliminated as the suspects , the light leak disappeared once o wrapped up the flattener part with black cloth and tape. The locking ring was tight on and plenty of space for adjustment so loose components or hanging on the last thread sort of issue with can't be blamed. I will continue to field test it, hopefully I'll find that darn sweet spot for the flat field and work out something not to have a light leak.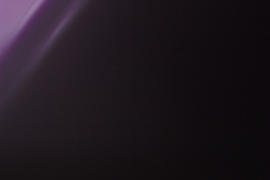 02/11/2021
Anonymous

United States
Outstanding quality.
You can't go wrong with William Optics. A must have for the W.O. Z61ii.
02/02/2021
Andrew N.

United States
Well worth it!
Just what I needed to get a nice flat field with round stars to the edge. I am using it on my Astro-Tech AT60ED and works great. OPT shipped it super fast, and I had it within a couple of days.
01/04/2021
Anonymous

United States
perfect stars
stars are crisp and round to the edge of the frame
12/13/2020
Hector G.

Mexico
Great quality!
This field flattener has an excellent quality and feels great in hand, arrived without problems to Torreón, Coahuila, México, and didn't had any problem related to the shipment, fits great in my Zenithstar 61 and my Canon SL3. You need a T-mount 48mm Canon compatible for that.
09/15/2020
John K.

United States
Direct fit for the ZenithStar 61
Threads fit directly onto the back the the ZS61 scope. Really like the adjustable tube body which allows for backfocus of the imaging train without multiple small extensions or spacers.