Product Reviews
Customer Reviews
Write a Review
Ask a Question
Filter Reviews:
images
telescope
Stellina
astronomy
Moon
family
Delivery
wait
results
Scopes
05/26/2021
Michael I.

United States
Lives up to the hype!
An amazing telescope. Does what it says - takes full colour images, no mucking about, there and then on iPad or iPhone. I was impressed. It is expensive, but I think in a few years, most brand-name telescope manufacturers will be making similar instruments as this, but at a cheaper price. It is also heavy, but Vionis are bringing out a dedicated backpack designed for the 'scope, in September. If you have the money, buy one, its great fun.
05/23/2021
Grayson

United States
05/06/2021
Phillip V.

United States
Overjoyed
I was fully aware of the delay involved with ordering my Stellina due to the state of the pandemic. OPT was good about updating the status of when delivery would take place. The wait of five months was well worth it. My Stellina arrived in a very secure box and in perfect shape. Of course, the best experience was using my Stellina. I'm a long-time stargazer with multiple scopes. I've tried to hunt down deep sky objects over the years with limited success. In just two sessions, I was in awe of viewing M106, the Leo Triplet, M87, M13, & the Lagoon Nebula! The waning crescent Moon was knockout wonderful (despite clouds rolling in and out). No, it's not met for planetary viewing but I sure wish I had Stellina during the Jupiter/Saturn conjunction to get an image of them. Stellina has its critics but, as far as I am concerned, it will meet the needs of a broader public. We need more people involved with astronomy and Stellina helps expand that audience.I look forward to a lifetime of personal enjoyment and with sharing my images to others.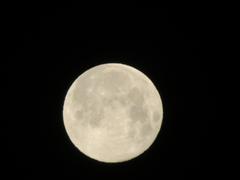 05/05/2021
Colin M.

United Kingdom
Stellina smart scope An astrophotography newbies view
It was a bit of a mission to actually receive my Stellina but OPT came through eventually. I acknowledged, some time ago, that my skills with a manually controlled scope were poor so I've waited until something came to market to compensate for my shortcomings - Stellina hits the spot nicely. After unpacking, charging up the power pack, inserting a flash drive and starting up the app I waited for a clear night sky. 5 days passed before the weather cleared and gave me a 40 minute window with relatively clear skies and I rushed into the garden with scope and tripod already assembled. The app wanted to initialise the scope which took about 10-15 minutes so I stood and shivered until complete. My first target was The Pinwheel Galaxy which was directly above me. I had no great expectations since I reckoned I had only minutes of viewing time available but it was worth a try. I was blown away. In no more than 6 minutes Stellina had captured > 30 frames and the galaxy was clearly visible even in that short amount of time - then it started to rain. The JPEG shot on my iPhone was impressive and the JPEG's + Fits were successfully stored on the flash drive for me to play with later. Obviously Stellina needs some more time than I had available to me but I can't wait for the opportunity to really put it through it's paces - based on the one very short attempt I had, I am confident that great things will happen in the future. Crucially for me, everything was automated and the combined team of the scope + app has completely compensated for my astrophotography inadequacies. Now I need to learn how to post process the photos .........
01/21/2021
Gregory K.

United States
Wonderful Instrument - Stellina Amazing
This system is out of this world. I had my entire family on our back deck 10 iPhones/iPads wified into Stellina. I am the control unit & slew to M-13. As I talk about the glob, they are receiving sequences of images which look better with every update. In 15 minutes, they have frameable art on their phones. All done in a suburban, light- polluted Skies!!! Light frames, darks, plate solved and stacked automatically. Plus, I have 30-40 fits files to compose myself. What an astronomy class we had.
01/01/2021
Jeffrey B.

United States
Stellina
Excellent telescope