Product Reviews
Customer Reviews
Write a Review
Ask a Question
Filter Reviews:
Remote Desktop
option
rest
number
PHD2
windows
ASCOM
system
focuser
screws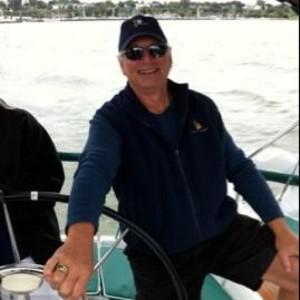 JE
11/25/2021
Jeff E.

United States
Very impressed so far
Out of the box the initial setup went very smoothly and I was able to connect to the Eagle's WiFi easily. I'm a MacBook user so I downloaded Microsoft Remote Desktop and tried to connect to the desktop. Boo! Couldn't connect. Then I tried Parallels as the instructions indicated. Same result. THEN, I read further down in the Eagle's instructions and they had a workaround! (My MacBook Pro was connected to the Eagle, not the Internet). I had to do a few unfamiliar network setup tricks but it worked and now I can connect. Then I decided to connect the Eagle to my wired network with a keyboard & monitor so I could do the rest of the setup and application installation directly. Backing up the SSD drive also went smoothly. Connecting from my iPhone went much more smoothly but everything seems too miniature for practical use. My iPad works better. Now to figure out how to connect to my mount, camera, focuser, auto guider etc...
09/02/2021
William H.

United States
Superb Product but connection can be ****, go Alternative connection
I'll admit to never setting up a Remote Desktop, never really needed one so, after a lot of hair pulling and much using of very colorful language, I gave up and went to an Alternative Remote Desktop, instant Heaven! This is a beautiful unit. It is a Windows Enterprise system and comes with PHD2 installed, a focusing program, a very nice "Sky" type program for telescope control and the ASCOM program. It navigates like Windows machines do so it's very easy to install your own software. It has four outgoing power ports for device power and three outgoing ports for dew heaters. Four 3.0 USB and four 2.0 USB ports so there's plenty of connection options A nice option is is the agility to control voltage to the power out ports and also 2 of the 3.0 USB connections. All connections can be turned on or off and voltage controlled in all of the power ports plus the ability to name all them. It comes with a DC power connector and a number of threaded mounting positions of both top and bottom of the unit along with mounting screws so there are many mounting options. Don't forget to disable windows updates!!.