Product Reviews
Customer Reviews
Write a Review
Ask a Question
Filter Reviews:
filter
skies
light pollution
results
Moon
imaging
design
performance
money
exposure
12/04/2021
Sherwin C.

United States
Optolong L Extreme Dual Band Filter - 2 inch
I live in a Bortle 7/8 zone and this made a huge difference in bringing out the nebulosity for my deep sky objects. Can't wait to get the newly released Optolong L Ultimate!
11/23/2021
David D.

United States
11/16/2021
William H.

United States
Optolong L-eXtreme
To be completely honest, I was absolutely amazed at the difference this filter made when imaging nebula's. For example the heart nebula was nearly obscured by the stars, with the filter it was amazing the detail in the nebula and the background was very clean. It works and it's worth the money!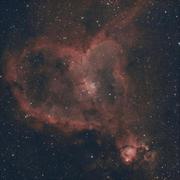 10/12/2021
Ryan N.

United States
Amazing Filter!
Before using this filter I used to always have to push the color saturation in my images but not anymore. I haven't boosted color saturation at all with filter, the colors already come out so vivid! The design of this filter is great. I have a RedCat, which was super easy to mount this filter onto, just screws right in. Just required a little change in focus and I was off and imaging.
10/11/2021
Richard S.

United States
Made narrowband work so much easier
I had started out with separate Ha and OIII filters for use with my One Shot Color camera, but quickly tired of the extra exposure time and nuisance of aligning images. Also the overall cost of the separate filters was more than the expense of the single dual narrowband L-eXtreme filter. Wished I hadn't wasted the money and just bought the L-eXtreme filter in the first place!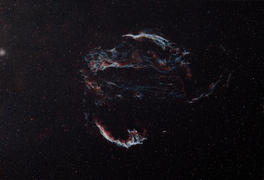 09/29/2021
Rick B.

United States
L-eXtreme Filter
I've had a chance between the clouds to use the L-eXtreme with my Zwo 533 Pro and WO 73. I was very happy with the mages of the heart and soul nebula under 98% moon. 4 minute subs. I'm fortunate to shoot under bortle 1-2 skies. I'm very happy with the results.