Product Reviews
Customer Reviews
Write a Review
Ask a Question
Filter Reviews:
backlash design
plastics
CEM120
machine
cabling
guiding
construction
market
best
I worked with some fine people who helped me get all I needed from this fine equipment!
The OPT team is always my go to and I will be back for my next purchase!
03/07/2022
Anonymous

United States
I now own two. A beautifully engineered machine.
11/09/2021
Mike B.

Canada
Solid Mount
CEM120 are a great value. Very sturdy construction, no plastics. Absolutely love the built in thru cabling, the best on the market. Guiding is excellent even with my 12" sct. The no backlash design really works well.
08/09/2021
Wade D.

United States
Now THIS is a Mount!!!
I've been using a CGEMII for over a year. I decided it was time to upgrade. Boy did I ever! Last night, I got 14min subs in Ha and they not only stacked flawlessly, but I was able to produce the most incredible Narrowband image of the Crescent Nebula I've yet achieved. Captured with my new Celestron 9.25 Edge HD no less (not exactly a light weight OTA). Guiding results were incredible, best I've ever scene especially compared to my last mount. Its very high quality, with solid construction and incredible features. I love that everything routes through the saddle, from my USB to my camera, to the cooling of said camera, everything. Word to the wise, wire up some of your own custom harnesses to take advantage of this incredible feature (zip-tied USB cable, custom harnesses for the power to both the mount itself and the aux power for the accessories on the scope itself). Delivery was fast and efficient and arrived in pristine condition. Finally, as an added note, the service was exemplary. I had a chat with a salesman concerning the quality of this mount. I had read some horror stories. He gave me an honest opinion, sighting quality issues had been addressed, and an alternative I had been holding out for for this mount may have quality issues of its own. I may have just gotten lucky, but I still feel like I was dealt with honestly and openly. If your looking for an imaging mount and am ready to trade up to a truly "big boy" mount, look no further. I couldn't be happier.
01/09/2020
Dave B.

United States
Nice Mount
I've only had it out twice due to the poor weather, but it performs nicely. Tracking is very good. I was able to go unguided for 240 seconds with my 10" RC @2,000mm focal length without PEC training. Not all images are keepers, but @ 120 seconds I was able to use all images. Looking forward to some clear nights to fine tune everything. I'm running it as an ASCOM mount with The Sky X Pro. I really like the way the gears engage. I upgraded from the CEM60 and don't miss the magnetic locks.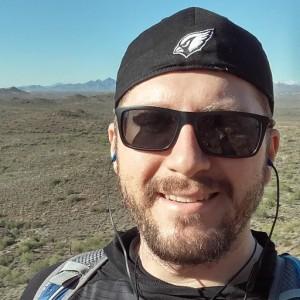 MR
04/29/2019
Mark R.
Well designed mount!
I've had enough time to properly explore enough of this mount to say it performs as expected. It's well built with an awesome payload rating. I guide no matter what, but for being the non-ec version, it performed well during a few unguided tests. I do recommend this for anyone looking for a higher payload capacity mount but doesn't want to spend double, if not triple, on other mounts in it's weight range. And of course, as always, OPT has substantial customer service. They always have an answer or solution to my inquiries/questions that I have for them, plus the shipping is fast and cheap.