Product Reviews
Customer Reviews
Write a Review
Ask a Question
Filter Reviews:
filter
Moon
dark skies
Scopes
data
hyperstar
pollution
cost
RASA 8
same
01/10/2022
David M.

United States
Love this.
This filter has changed my Dso imaging from meh to great. So glad I got it. Very excited for the coming year of imaging. I use this with Hyperstar. No halos.
12/15/2021
Joe F.

United States
Best filter yet
This filter is Great and I highly recommend it. I just cannot tell u how much better my images are, and you will see the same. I am in Bortle 9 skies, yet I get images where it appears I am in Bortle 2-3 skies, truly amazing! The cost is very reasonable compared to having an hour or 2 drive, to get to dark skies, now I can image from home!!!! Thanks OPT and IDAS!!!!!
10/22/2021
Blaine K.

United States
One of the best
This filter is one of the better performing ones i have tested. The NBZ filter is good for F7 and faster scopes. I have only tested this so far with my c11 edge hd and hyperstar v4 during a full moon. The filter did a great job not only cutting the light pollution but also the glare from the moon. Its not as good as a narrowband Ha filter but the data is quite useable. Very impressed. Im also impressed that bright stars have very little halo. The antireflective properties are pretty amazing.
06/30/2021
Douglas T.

United States
Amazing filter for RASA
the NBZ and RASA 8 are a great combination. I was able to shoot the Veil Nebula and M27 (Dumbbell) under a full moon and get pretty decent results. Haven't tried it yet under dark skies, but I am really looking forward to seeing what it can do. This filter works great with fast scopes like the RASA (f2) and doesn't seem to suffer the same loss of signal that the Optolong L-Extreme does.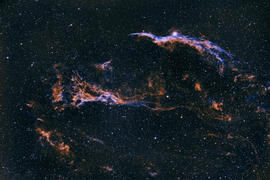 06/22/2021
Tim S.

United States
Works great with Hyperstar v4 C11
I am new to astrophotography. My current set up is a Celestron C11 with a Hyperstar v4 C11 and my camera is a ZWO 2600 mc pro. OPT recommended this filter for my set up, Despite high clouds and waxing gibbous moon, I was able to squeeze in 9 min of data for the Gamma Cygni region (3 x 3 min) and 27 min of data (9 x 3 min) of the North American Nebula. Given the less than optimal conditions, this is my new go to filter. I am excited to put this to a more rigorous test under clear dark skies, and learn the art of astrophotography.
03/25/2021
Patrick D.

United States
RASA 8 and NBZ made for each other
Anyone who has invested in a RASA must be interested in getting the best images of nebulae possible. The Fast F2 optics of the RASA makes spectral shift of Oiii and H-alpha lines a major problem for most other dual pass filters. Not the NBZ. I've only had a chance to image M42, California and Rosette Nebs but the results were very good. Even a 1 min exposure of the last two gives satisfying results before aligning, stacking and Ps stretching. The latter manipulations gave me the best images I've taken in my short imaging career. If you have a fast setup and want to shoot nebulae, you need to try this out.