Product Reviews
Customer Reviews
Write a Review
Ask a Question
Filter Reviews:
image
field flattener
price
options
sign
build quality
kind
focuser
screws
everything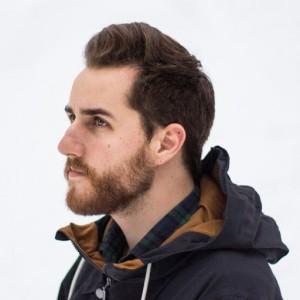 BF
10/26/2021
Brian F.

United States
Does Its Job, Great Quality
I bought this 0.7x reducer/flattener for my Explore Scientific 127mm f/7.5 FCD100 Carbon Fiber triplet refractor. I have the upgraded model with a 3" Feathertouch focuser on it. Explore Scientific makes adapters for the 2.5" Hex focuser that comes standard on this telescope, but not the 3" Feathertouch mine has. I was pretty worried this was going to cause tilt issues because this heavy reducer/flattener is held in place by three set screws inside the 3" focuser. But in practice I haven't gotten any tilt at all. You can see how round my stars are in the image of the North America Nebula I attached. I can only notice the very slightest hint of star elongation, and it's evenly distributed in all four corners, which is a great sign that I have everything aligned. This reducer/flattener is extremely solid and well-made. It's huge, at 3", but that's because it's designed to work with large sensors. I am using the ZWO ASI071MC Pro, which is an APS-C sensor, on my 127mm. You can see how I have my imaging train set up in the image I attached. Although I get very round stars almost to the corners on my APS-C sensor, I would imagine that this reducer/flattener would have a hard time correcting for a full frame sensor on the 127mm. The larger image circles of the 152mm and 165mm triplets that Explore Scientific would be better suited for full frame imaging. My only real gripes about this reducer/flattener are 1) that it's very expensive, and likely isn't going to work well with full frame cameras on anything smaller than the 152mm. 2) Previous complaints about this reducer/flattener were that it only came with a camera-side adapter that's M42. Explore Scientific now makes an M48 camera adapter for this product (see it under the "recommended accessories" tab). However, it's sold separately at $59, which just feels like a lot on top of the already expensive price. Overall, it's truly a fantastic reducer/flattener, built like a tank, and easily adaptable to other Explore Scientific triplets if you invest in their product ecosystem, unlike other brands where you have to buy proprietary reducer/flatteners for each telescope. I hope that Explore Scientific can take this kind of build quality and just make a straight field flattener with no reduction. We have very few options for a great flattener that can support large sensors like APS-C and larger.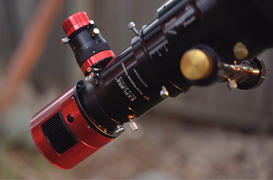 06/08/2020
Caleb S.

United States
So far so good
Since getting the FF/FR installed I'm really digging it. It's nice to get more of a wide field view with my ES127 and I feel like it creates at least a 98% flat field. There are still a few stars around the verrrrry edges that are still a little stretched but overall good. My one pain, and I'd recommend this to OPT is to update the description that if you are using the ES127 you will need the appropriate adapter which they have.
Not used it yet... problems fitting
Adapter does not fit on my 3" FT focuser. I'm having a custom adapter machined at feather touch. (3 weeks) The other end T-adapter on the camera side is disappointing because it's a M42 connection. Those of us needing a 3" FF want all the opening we can get. Why not at least M48? I'll add the necessary adapter and see how it pans out. Goal is to have a unobstructed a full sensor camera fov.
Purchase experience
As usual the service was exceptional