Product Reviews
Customer Reviews
Write a Review
Ask a Question
Filter Reviews:
Heart
house
limit
weight limit
Alt Az
trees
legs
stock
view
instructions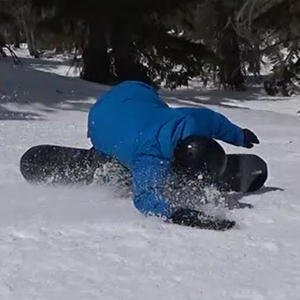 B
09/14/2021
Biesty
Great Mount After Some Tightening
So like others said the instructions **** so I was expecting that. It came almost fully assembled so it wasn't super hard to figure out what pieces go where. What really bothered me is there was way too much play with the mount. Everything felt loose and sloppy. I had to take it apart to find where/how to tighten up the joints horizontally and vertically. I then had to go to around with my Allen Wrench and tighten up every screw on this mount. They were all not fully tightened. After that the legs needed tightening and they need two wrenches to do so. So getting this ready for prime time wasn't easy but once that was done it worked really well. I put on my 12.4lb Orion 150mm Mak. It had an additional 1.5-2lbs from the Diagonal, Baader Hyperion Eyepiece (kinda heavy) and a cheap light Baader red dot finder scope. I'm really close to the 15lb limit but it sure doesn't feel like it. I love Alt Az style mounts because I just walk outside my house any clear night to see Jupiter and Saturn right in my front yard. I move around a lot between trees to see them so this mount just makes sense. What I really love is the micro adjusters. They really make it easy to keep planets in view after I find them. They don't seem to be trying too hard either even though I'm close to the weight limit. I had my heart set on a ***** Porta II mount that could handle 20lbs because I might upgrade but couldn't find it in stock anywhere. This is for sure the next best thing. It just needs some tightening it to make it work properly and it feels like it can handle more than 15lbs.
12/11/2020
Howard D.

United States
Good Mount/Tripod
The item was well packaged, and in great condition upon arrival. There were small pieces missing that had to be replaced by a trip to the hardware store. The mount and tripod were difficult to assemble because portions of the instructions were a bit hard to understand. Through trial and error, it was finally assembled. This mount/tripod is rugged, portable, and easy to use. Because of it's weight capacity, it is a great grab n go mount. The controls on it are buttery smooth, and very easy to use. Overall, it is a great piece of equipment.
08/19/2020
Mark H.

United States
Twilight 1
The mount is being used with a sky watcher sky max 127 .Very stable smooth , really like it , Opt is the best, very fast shipping ,confirmation emails , very professional. Highly recommend it.
01/10/2020
Anonymous

United States
Buena montura para mi Mak 127
Excelente compra, buena montura, sstisfecho al 100%.
ES Twilight 1 Mount
Sturdy, adaptable mount that I'm using as a grab and go with a ES 102 refractor and a C6.
Good solid mount
I bought this for a refractor that came with a cheap equatorial mount. The Twilight I is way more solid and precise and alt-az is much easier to setup and use for visual observing. If you're not into astrophotography this mount is great and works for terrestrial viewing to boot.