Product Reviews
Customer Reviews
Write a Review
Ask a Question
Filter Reviews:
shipment
problems
quality
order
06/02/2021
Jon B.

United States
Too early to pass judgment
This item is to be used on the upper deck of a home I am building on an island in the middle of a lake in northern NH. Needless to say light pollution will not be a factor and I expect this equipment to perform very well. However at present it is in its original unopened box. The price point was right and the specifications were in line with what I wanted- a quality automated scope that anyone of most any age visiting could use and have fun with!
05/14/2021
John M.

United States
Nexstar 127SLT
Just what I expected. ... Plus a fast shipment for this one........ My problems are becoming impatient of several products .
02/20/2021
Anonymous

United States
Amateur Astronomer
I love how the order got here when they said it would and it has great quality!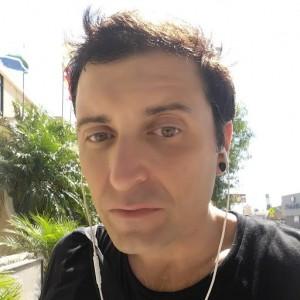 CV
03/28/2020
Carmelo V.

United States
Regarding this 'computerized' telescope...Not so much.
And while I was just looking for a little bit more power than my prior mostly 80% manual telescope, this one seemed like a good idea but it was not. For me it was not a good idea as I just wanted to get into the computerized navigation telescope market but alas it is way too old and is power **** and as a warning, this model series was brand new in 2003. Also aside from the huge power source issues, datenesses and the spotty at best 'wifi' alternative adapter, it is really not a great system that actually works for anyone who wants a smooth operating system and navigation system. Avoid it.
Fantastic portable GOTO telescope!
This was my first telescope. I also bought the DC power cable because I don't recommend using just the AA batteries. It works, but it looks like it is struggling. With an external battery, I have no problem at all. The mount is maxed out with the weight of the telescope and wind can really knock it around. That being said, I love this telescope. I can carry it with one hand with the battery and cable in my other and a couple eyepieces in my pocket. Alignment is super easy and quick. The slew speed is slower than my CGEM, but I wouldn't expect them to be comparable. The tube itself is great. I can see the Cassini Division in Saturn and the bands of Jupiter. On clear, still nights, I can see the red spot on Jupiter. I was a bit underwhelmed with my 8" SCT because the planets looked basically the same through either telescope. Jupiter is just blindingly bright through the 8". Finally, the accuracy of the GOTO after aligning on just 2 stars is incredible. I can use the 9mm eyepiece, select Saturn and it will slew almost exact. I am probably to blame for the error because I align with the 25mm eyepiece to speed up the process. In all, for the ease and speed at which I can set up the 127 SLT and have very accurate GOTO, this telescope is a fantastic buy. My only warning is to NOT put more weight on the tube. ie. Heavy Camera or Guide Scope.
Overall performance
It's great so far.Saw Vega in Lyra.Leo 3 Viewed Juipter it was awesome.Saw both bands A close up of Moon However I hate The red dot finder. Instead I used my old 6x30 Finderscope from My old Celestron C102 HD Refractor. It fits perfectly in the same bracket. Listen Celestron my old 6 x 30 Finderscope is far more accurate.Way easier to align. You should be selling all Nextstar telescopes with these. Do you make a 6x30 with a right angle Finderscope.If so how much?