Product Reviews
Customer Reviews
Write a Review
Ask a Question
Filter Reviews:
headway
auto guiding
rain
star trails
photography
pleasure
path
legs
star
clouds
02/01/2021
JOE C.

United States
Should have bought this the first time around.
After 2 weeks of clouds/rain I finally got to put her to use. Took a 3 minute exposure of Orion last night with no auto guiding and NO star trails. See the one shot image. It is no whimp of a tripod with the 2 inch legs. I would highly recommend. Polar aligning with Sharp Cap was a pleasure. Shipping was the same day!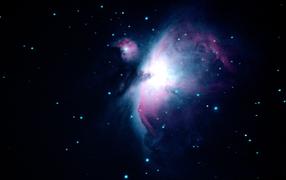 01/02/2021
Larry H.

United States
First telescope and mount
There is a learning curve. It is winter and clear skies are less prevalent, but taking advantage of clear nights I have rapidly mastered polar alignment and star alignment. I purchased this for Astro photography and am making headway. I need to get guiding to work to open up my path for longer exposures. Ask me again in a few more days!
05/04/2020
Christine G.

United States
AVX upgrade from nexstar alt/az
A huge upgrade in tracking and accuracy, the AVX has rekindled my excitement to do more astrophotos...what's great is my Celestron 8se tube fits right in the mount and allows me to do visual and planetary with stunning clarity and accuracy...as for all the things I've bought in my hobby of astrophotography this is the best money spent...it was packaged great double heavy boxes and all the hardware was securely wrapped and fitted into the packaging and the shipping from OPT even during the lockdown was less than a week from them to Largo Florida...all in all a five star experience...wish I could give them an extra star lol thanks OPT!
04/11/2020
James B.

United States
Partial review of AVX mount
Our library has several of these mounts which we set up on star gazing outreach nights. I based my personal purchase on the positive experience of the library mounts and that I can now use Starsense on a GEM. I don't have to do yoga each time I take it somewhere. So far starsense autoalignment is working well, just like it does on my Nexstar 8SE. I just received the ASI120MC and 30mm guide scope so I will be testing autoguiding once the rain and skies clear here in Yuma. Lastly, I try to purchase first from OPT due to their excellent customer support and rapid order response. Now waiting on ZWO ASIAIR pro preordered through OPT so I can add my EQ6 to easy control.
01/17/2020
Mikhaile S.

United States
Awesome mount/better Service
It's been a few weeks since I graduated from a nexstar alt az mount to the AVX. Though i plan on upgrading my OTA, this interim set up has been extraordinary. The avx is super easy to use and very intuitive. It's slotted in nicely with my Celestron wifi adapter making it easy to control from my mobile devices, though controlling it with the hand controller was also a breeze. More than anything, working with OPT was the best part of my experience thus far. I was deciding between two mounts and their team helped me pick a mount that worked for my current set up with an eye to my growth in the future with a new OTA. OPT also price matched against a competitor without any questions thereby ensuring that I got the best deal on the mount. The mount is great. The service was better. Incredible.
12/31/2019
Robert B.

United States
Celestron Advanced VX mount
In the future I plan on upgrading my OTA to a 9.25" SCT but right now, I'm using it with a 6" and I absolutely love it. It has helped my astrophotography 10 fold from the Alt-az that came with my 6se not only by increasing my unguided exposure time x2 with less effort but also holding my scope and camera more stable than before. It's heavy but not so much that it has had any effect on the frequency I move it in and out of my house to the backyard.