Product Reviews
Customer Reviews
Write a Review
Ask a Question
10/07/2021
Nic N.

United States
Best EQ mount for the price!
I have had this mount for 3 years and it has been quite a journey! I bought this telescope with a Celestron C6 SCT telescope, but switched to a small refractor for deep sky astrophotography. This mount is very reliable and tracks the sky very well. It is designed to carry small/medium refractors, and reflectors up to 8". Especially for wide field observing/photography it is very good. If you want to do high focal length stuff an autoguider is pretty much required. I have had no issues connecting this mount to a PC or my ASI Air to control it with. I would highly recommend to also purchase the AC power adapter to power this scope. In this price point there currently isn't a mount that can compete on the same level with it. Would highly recommend to a close friend. Clear skies everyone!
07/02/2021
Michael M.

United States
06/08/2021
David M.

United States
Celestron Advanced VX Computerized German Equatorial Telescope Mount
I haven't yet been able to use this mount. But I really like it.And I'm looking foreword to using it soon.
03/06/2021
Jarrod H.

United States
Issues at the start
Under the circumstances I had no issues waiting for the product and it is very sturdy. I just wish I could use it. It has not worked since it arrived and I had to send it to Celestron the day I got it for repairs. Support was easy to work with but I shouldn't have to use them day 1.
02/01/2021
JOE C.

United States
Should have bought this the first time around.
After 2 weeks of clouds/rain I finally got to put her to use. Took a 3 minute exposure of Orion last night with no auto guiding and NO star trails. See the one shot image. It is no whimp of a tripod with the 2 inch legs. I would highly recommend. Polar aligning with Sharp Cap was a pleasure. Shipping was the same day!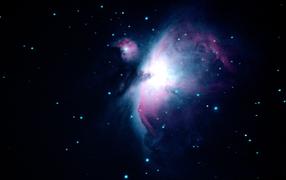 01/02/2021
Larry H.

United States
First telescope and mount
There is a learning curve. It is winter and clear skies are less prevalent, but taking advantage of clear nights I have rapidly mastered polar alignment and star alignment. I purchased this for Astro photography and am making headway. I need to get guiding to work to open up my path for longer exposures. Ask me again in a few more days!