Product Reviews
Customer Reviews
Write a Review
Ask a Question
10/07/2021
Nic N.

United States
Best EQ mount for the price!
I have had this mount for 3 years and it has been quite a journey! I bought this telescope with a Celestron C6 SCT telescope, but switched to a small refractor for deep sky astrophotography. This mount is very reliable and tracks the sky very well. It is designed to carry small/medium refractors, and reflectors up to 8". Especially for wide field observing/photography it is very good. If you want to do high focal length stuff an autoguider is pretty much required. I have had no issues connecting this mount to a PC or my ASI Air to control it with. I would highly recommend to also purchase the AC power adapter to power this scope. In this price point there currently isn't a mount that can compete on the same level with it. Would highly recommend to a close friend. Clear skies everyone!
06/08/2021
David M.

United States
Celestron Advanced VX Computerized German Equatorial Telescope Mount
I haven't yet been able to use this mount. But I really like it.And I'm looking foreword to using it soon.
05/08/2021
EDWARD M.

United States
8"HD
After waiting for months, too many, I got a big package at the door, low and behold, the optic scope... Got the box opened and Wow, nice. I looked it over and was amazed with the tube. I went to mount it on the evo arm mount and the dove tail was too big for the mount, bummer, but after looking the tube over, I took the dove tail off my evolution and swapped them. When I ordered the scope, I said I need the narrow dove tail to fit the mount, ok done deal. Well never happened, but I got the scope any how. Now after mounting and getting it all ready, after READING the manual, took it outside and looked at the moon and what a view, so clear and perfect. I now have to wait for the weather to give me a break here in Hawaii. Now is the problem with the change in weather this year, will have to just wait for the right time. But I am happy with the unit, and have installed my starsence and auto focuser on board which makes it easier to operate. I did get the finder scope with the unit but its more of a problem to use that my laser pointer, and with that pin pointing a star is right on. Thanks to OPT for the Optic 8"HD, very happy to make the move and get it. Its worth the time of waiting, through the Trump screw up and being locked down all this time.
03/06/2021
Jarrod H.

United States
Issues at the start
Under the circumstances I had no issues waiting for the product and it is very sturdy. I just wish I could use it. It has not worked since it arrived and I had to send it to Celestron the day I got it for repairs. Support was easy to work with but I shouldn't have to use them day 1.
02/01/2021
JOE C.

United States
Should have bought this the first time around.
After 2 weeks of clouds/rain I finally got to put her to use. Took a 3 minute exposure of Orion last night with no auto guiding and NO star trails. See the one shot image. It is no whimp of a tripod with the 2 inch legs. I would highly recommend. Polar aligning with Sharp Cap was a pleasure. Shipping was the same day!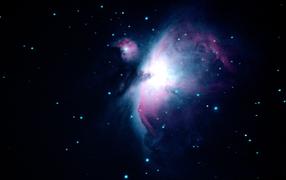 01/22/2021
Michael L.

United States
Amazing, Simple, High quality.
I've had my C8HD for about 5 months now, and all I can say about it are good things. F/10, While slow, can be overcome with long exposures. I'm using it on my Hypertuned CGEM II mount, ZWO OAG, ZWO M42 Filter Drawer, and Optolong CLS and it is having no issue doing exposures over 5> minutes. While it is a larger tube, it is surprisingly easy to handle due to the large CGE plate, and the handlebar that sits on the image train end of the scope, which makes balancing SO MUCH EASIER. Works wonderfully, and I can say without a doubt is probably one of the best scopes on the market. Images: Orion, 15 x 60s, The full rig, and M66 and 65 145 x 30s (poorly processed, one of my first shots with it).