Product Reviews
Customer Reviews
Write a Review
Ask a Question
Filter Reviews:
disparity
outlay
thread sizes
LX-600
appearance
turns
PTFE tape
Worth
caveat
feel
03/30/2021
Richard J.

New Zealand
Every scope should have this as standard.
Lovely feel and appearance. A solid piece of kit to replace the slightly flimsy adapter that came with the LX-600. Yes, it needed a few turns of PTFE tape to pad out the threads on the OTA to fit the Baader unit, but I expected that, having read the published caveat concerning the slight disparity between the female and male thread diameters; the Baader stuff seems matched to Celestron thread sizes, I understand. Worth the outlay.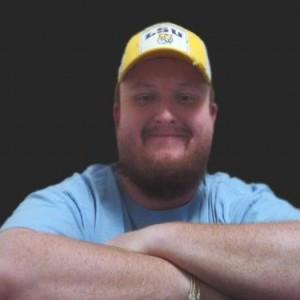 WP
07/13/2020
Wade P.

United States
A Must-Have for the Celestron EdgeHD Imager
I just upgraded the optical train on the Celestron EdgeHD 925, and the pièce de résistance, which allows it all to work, is the Baader Planetarium Clicklock Adapter for the EdgeHD. Why is this so important? Good question. It all revolves around the backfocus needed to bring the guide camera into focus in the off-axis guider. I wanted to be able to easily adjust the guide camera's focus, so I added the ZWO helical focuser to the system, but it pushed the camera too far back to achieve focus, that is if you are using the standard Celestron t-adapter. The length of the t-adapter doesn't give you much wiggle room for adding accessories behind it. Enter the Baader Clicklock Adapter. It allows me to bring everything much closer to the optic, which then allows me to add extension adapters as needed. With it in place I am able to move the OAG up to where the old t-adapter would normally sit, and add adapters behind it to set my main imaging camera to the correct distance it needs to achieve backfocus. See, isn't backfocus simple! Also, this thing is completely secure! The equipment connected to it isn't going anywhere.
06/23/2020
Patrick M.

United States
Baader Clicklock
Easy to install and great to use. Very strong and very good quality. Do recommend!
05/14/2020
Daniel R.

United States
Perfect fit, really perfect, very well machined
We have a 12'' Meade LX90 ACF. The Baader Planetarium 2'' Clicklock adapter for large 3.25 sct threat ******* right on. Threads were perfect fit. Thought it might not work, while picking out various manufacturers and options, but this one, this model worked perfect.
03/02/2020
Robert W.

United States
Very nice visual back
Works perfectly and very well made. Quick switch to get my imaging stuff off and set up for visual observations in minutes with no fuss. Securely holds my 90 and big eyepieces.
02/14/2020
John P.

United States
Click-Lock Success!
I usually do not buy into the hype when something new comes along. The large click-lock adapter is a wonderful addition for my telescopes. As anyone who has spent time at night, in the cold out in the field knows what a pain in the *** it can be when changing out equipment and/or packing up for the night. Threaded things tend to become difficult to unscrew or screw in the cold. The click-lock adapter by Baader works to handle those chores quickly and security, How many times have you dropped an eyepiece, CCD camera or other rear cell device while fumbling with them in the cold trying to screw and/or unscrew them? For me, too many times! The Click-lock adapter does the job! I can say that I will give anyone who wants to avoid these issues 5 thumbs up and buy one of these adapters for your rig!