Product Reviews
Customer Reviews
Write a Review
Ask a Question
Filter Reviews:
camera
images
ASI183MC Pro
detail
software
driveway
sensor
target
loss
instructions
11/17/2021
Anonymous

United States
07/26/2021
Anonymous

United States
So far so good
This is pretty great camera. I actually dropped it on my concrete driveway recently and luckily it's still working great.
05/10/2021
Kurt W.

United States
Great camera!
Got the ASI183MC Pro as my first astronomy camera, to convert a 1987-era Meade 2120 from visual observing to photography. Happy with the first photo, which was of the Whirlpool Galaxy from my driveway under light polluted suburban sky about 100 feet from a street lamp. The camera is very easy to use, and performed exactly as expected.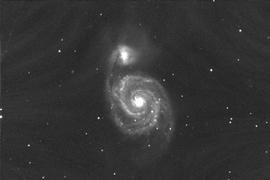 03/23/2021
Dan P.

United States
Excellent first step into dedicated astro camera
Like several other reviewers, this was my first dedicated astro imaging camera. I've used a handful of guide cameras, but this is the first one I've used for legitimate imaging. I found the ASI183MC Pro to be very approachable and ridiculously simple to get up and running. Back focus was a breeze, the package contains all the necessary hardware and cabling , and the instructions were clear and easy to follow. Downloading and installing all the ZWO software was a snap, from drivers to ASIStudio (grain of salt: I'm coming off a bad experience dealing with another astro camera manufacturer's device drivers, so my bar might be a tad lower than average). I'm almost more impressed with ASIStudio than with the camera itself. I love this community of AP enthusiasts, but the UI/UX of using a lot of the software is pretty horrendous, even for current, well-maintained applications (looking at you, EQMOD). ASIStudio was a breath of fresh air in that department...clean, intuitive, simple, and had me up and imaging the same night the camera arrived. The sensor is a lot smaller than the Nikon Z7 (unmodded) I've been using up to the point, so the loss of resolution and the switch from full frame to micro 4/3 really threw me at first. That said, the 2x crop factor was part of the decision to buy this model since I wanted to extend the reach of my WO Z73 without breaking the bank. I have no regrets, there, but the small pixels and small sensor surface area definitely emphasize the need for more, longer subs. It does very well with faint objects, however, and the first image I've produced of the horsehead nebula had several orders of magnitude more detail than my unmodded Nikon. The only negative I've found for this camera is its amp glow. ZWO provides excellent documentation of the amp glow patterns for its different models, so it wasn't a big struggle to fix (make sure to take and integrate a good set of dark frames), but I wasn't expecting to see that kind of artifacting on a cooled camera. Regardless, I really like this camera and am looking forward to learning how to push its limits as I skill up.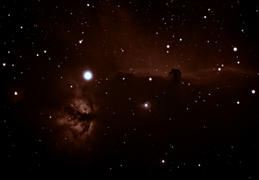 02/17/2021
Anonymous

Canada
1st dedicated Astro camera
This is my first foray into dedicated Astro cameras so I have no comparison. The ASI183was really easy to set up, easy to interface with WO Redcat and ASIAir Pro. I was up and running in 5 mins. Images were a bit of a hassle to edit/view because of FITS format, but I was able to find a fits viewer on the ZWO site. End of the day, the camera is only as good as the user and your viewing conditions so we shall see! Overall, I am pleased with the initial performance of this camera.