Product Reviews
Customer Reviews
Write a Review
Ask a Question
Filter Reviews:
mount
astrophotography
everything
shipping
setup
scope
images
device
cameras
plate
05/13/2021
Dan M.

United States
Basically a waist of money
Well every word is towards how easy this makes astrophotography!..Not!!..Doesn't give you any help in setting up your ZWO cameras so there's that.You must already know all the settings before using this device so use sharpcap to set up your camera.Now update today and it will no longer connect to my mount!..It seems more like a toy and most of the mounts it uses are the high priced ones.It actually did a better job focusing my DSLR camera better than the ZWO camera ...So finally tonight after two weeks if clouds I'm ready to take some pictures.Then it updated the firmware and now it is a box with pretty lights that doesn't work on my mount.I will be running my camera through the mount skywatcher app and focusing manually using dslr tonight Same setup before I purchased the ASIAR PRO. I don't know who is writing the reviews but if your new to this hobby this will not help you learn the ZWO cameras and good luck connecting the mount!..
05/12/2021
Michael L.

United States
ZWO ASIAIR PRO imaging success.
I had so much success imaging with my first ZWO ASIAIR Pro, I decided to order a second unit for another telescope. Now I can quickly change scopes without remounting the hardware. Capturing images is really enjoyable and it's easy to experiment with new techniques as my skills evolve. Great purchase. Quick and reliable delivery from OPT.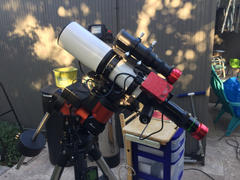 05/03/2021
David A.

United States
Reduced the complexity of my set up
Migrated from a Raspberry Pi running Astroberry and laptop as terminal. No longer need 110 V. power to keep my laptop going all night. Using an iPad now and love it. Purchased a ZWO EAF to go with it and last time out was polar aligned, focused, plate solved to my target galaxy, and live stacking in 23 minutes (not guiding). If you can go all ZWO, I really recommend the ASIair.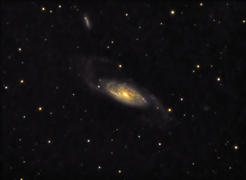 04/30/2021
Alan W.

United States
ASIAIR Pro
It is Excellent but because the ASIAIR Pro has a somewhat limited support for non-ASI components I gave it 4 stars. I would recommend this to anyone wanting to do astrophotography.
04/28/2021
Andrew F.

United States
Hated the wait. Love the product.
Setup was fast and completed my tests within the first hour. Had to wait 2 months for it to arrive though. Since I live in the Pacific NW, I now have to wait 2 months for clear skies....
03/15/2021
Mike B.

United States
Its a su!
I love this thing