Product Reviews
Customer Reviews
Write a Review
Ask a Question
Filter Reviews:
astrophotography
camera
DSLR
light
picture
results
time
Orion Neubla
target
wheel
08/07/2021
Jeff B.

United States
My first dedicated Astro camera
Haven't been able to use it yet due to cloudy skies at night. However, the weather is starting to clear so I'll be getting to use it soon.
07/31/2021
Anthony G.

United States
07/02/2021
Ryan N.

United States
Should have bought this off the bat
Originally purchased the 294MM and the assorted filters and wheel, but I wish I had just started with the MC. I was just worried there wasn't going to be a huge difference from my DSLR and I figured I could still use that if I wanted to shoot color. Boy, was I wrong. Don't misconstrue; I do very much like the mono camera and the filters I purchased will allow me to grow I to them, but my learning curve needed to be focused on equipment setup, planning, and learning pixinsight… and not on mono workflow at this time. I went through about 4 months of solid work trying to figure out my mono capture and post processing and finally I broke down and purchased the OSC version. That night I got first light and the next AM I had clean data and a way better image than I had been able to conjure previously. I will grow into the mono equipment but for now it is off to the side. For those who are fairly new to astrophotography and think you want to jump straight from DSLR to mono, I would HIGHLY recommended this one-shot color camera. The jump up from DSLR is epic, it is only a slightly smaller sensor than an APS-C format at less than half the price. You will not be disappointed.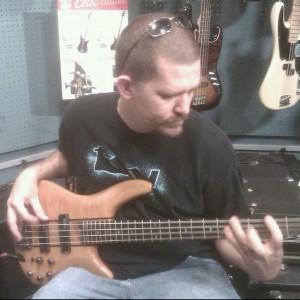 JM
06/29/2021
Jim M.

United States
Great addition to my rig!
This is my first dedicated astro camera and I am thus far impressed with it. It is very easy to use and works flawlessly with APT. The first picture I captured with it blew me away. I was not expecting to get such vibrant detail shooting into a wall of light from my Bortle 8 backyard. I am really looking forward to seeing what I can do with this camera from a true dark site!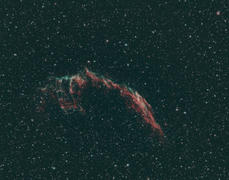 04/30/2021
Ed A.

United States
FantasticDeep Sky
The camera is great and simple to set up. I am still awaiting the ordered power supply which was NOT included with the delivery In the coming warmer months, the power supply is a must! Thanks. Ed.
04/17/2021
Patrick R.

United States
New Rig
Have not tried my new setup yet. I can say that all the people at OPT that I have spoken with are top notch.