Product Reviews
Customer Reviews
Write a Review
Ask a Question
Filter Reviews:
1600
subs
Photoshop
issue
effect
faith
image
Result
2021
filter
07/25/2021
Ashish J.

United States
Very happy with my decision.
This is my first mono camera. A lot of folks advised me to start with the ASI1600MM, but I decided to take a leap of faith and went for the APS-C size. Moreover, I was very interested in seeing the increased QE effect with the 2600MM over the 1600MM. I am attaching my very first mono image. Let is speak for the camera. This is a result of 17x300s subs each on Ha, SII, and Oiii. 45 darks (15 with each filter), and 90 bias (30 with each filter). Processed with PixInsight. I don't have much to compare it with, and I do not know Photoshop to process the images further. Check out the image of M8 (Lagoon) and decide for yourself. This was shot on July 9th, 2021 under bortle-4 skies. As for me - two thumbs up!! Love it. Little advise - go with 2" mounted filters, and not 36mm on this.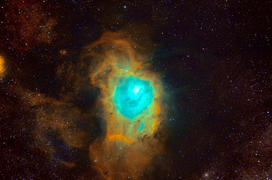 07/07/2021
Drew

United States
07/06/2021
Awni H.

United States
Bad Fan
I was disappointed, the camera arrived after 4 months and I was excited to use it but I realized that all the stars are elongated, after lengthy troubleshooting that last all night I realized that the fan was causing the camera and mount to shake and resonate, once I switch the fan off all the stars are pinpoint, I mean for a camera this expensive they should do better, OPT asked me to contact ZWO and I am still waiting for a response, I hope they resolve this issue ASAP.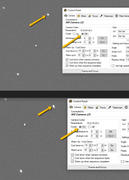 07/04/2021
Richard M.

United States
Massive upgrade
I have found that my laptop doesn't supply enough power via it's usb to sufficiently power the unit to properly download. Made this discovery upon making flats with out the cooler activated and the external power plugged in. Plugged it in and no issues, the download errors went away. I repeated this several time to confirm this was the issue.