Product Reviews
Customer Reviews
Write a Review
Ask a Question
Filter Reviews:
filters
camera
1600
subs
anything
faith
image
Result
exposure
2021
10/27/2021
Anonymous

United States
First light.
Completely blown away by this camera. Upgraded from nikon d5600 that I bought brand new for astro. The 2600mm pro plus ha and o3 narrowband filters from optolong produced and amazing photo of the west veil nebula that was better than anything I'd ever taken with just 27 min of total exposure. Two words....worth it!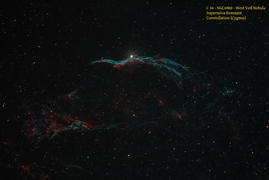 07/25/2021
Ashish J.

United States
Very happy with my decision.
This is my first mono camera. A lot of folks advised me to start with the ASI1600MM, but I decided to take a leap of faith and went for the APS-C size. Moreover, I was very interested in seeing the increased QE effect with the 2600MM over the 1600MM. I am attaching my very first mono image. Let is speak for the camera. This is a result of 17x300s subs each on Ha, SII, and Oiii. 45 darks (15 with each filter), and 90 bias (30 with each filter). Processed with PixInsight. I don't have much to compare it with, and I do not know Photoshop to process the images further. Check out the image of M8 (Lagoon) and decide for yourself. This was shot on July 9th, 2021 under bortle-4 skies. As for me - two thumbs up!! Love it. Little advise - go with 2" mounted filters, and not 36mm on this.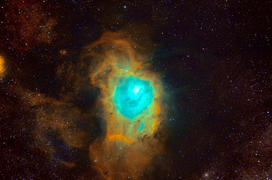 07/07/2021
Drew

United States
07/04/2021
Richard M.

United States
Massive upgrade
I have found that my laptop doesn't supply enough power via it's usb to sufficiently power the unit to properly download. Made this discovery upon making flats with out the cooler activated and the external power plugged in. Plugged it in and no issues, the download errors went away. I repeated this several time to confirm this was the issue.