Product Reviews
Customer Reviews
Write a Review
Ask a Question
Filter Reviews:
Unistellar
telescope
order
skies
Celestron
light pollution
nebula
eQuinox
people
eyepiece
03/03/2022
Anonymous

United States
Ammmmaaaaaazzzzziiinnnnggg!!!
I have owned 6" and 8" SCT telescopes and a 14" Dobsonian, but the Unistellar eQuinox had me jumping for joy. I charged it on its arrival and took it outside my condo that night in the suburbs. It was so easy to turn on, align, check collimation, focus, and take a dark frame. I was amazed it only took 5 minutes. The software was easy to use and the connection to my iPad was stable even though I operated it from the warmth of my living room for half the cold night. The first thing I looked at was Orion's Great Nebula. It was amazing in the Live View and absolutely outstanding in the Enhanced Vision mode. I have viewed numerous objects thus far and am loving astronomy more than I ever have. I even viewed a dim comet and can hardly wait for the next "good" comet. In addition to the above, this scope is design perfection. Only a tripod and the mount + scope parts. The tripod is a work of art as is the scope. They are also highly functional I have not been able to view any planets, but Uranus was pretty great and at least I was sure I was looking at it since this scope always centers the object it slews too. I can hardly wait to try it on Saturn or Jupiter, but I am sure I will like them, but still use my SCTs to view them I love this telescope and have the highest customer satisfaction I have ever had. I do not know anyone at Unistellar or OPT and am not being paid by anyone. This product deserves this review. There may be some astrophotographers that may dislike this scope, but I can look at new objects after every 5 minutes in the comfort of my home and not spend a lot of time assembling parts and hooking up wires. That being said, serious astrophotographers are amazing and I for one love their monumental efforts at producing the most beautiful and awesome displays of our incredible universe.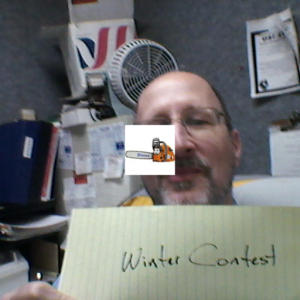 DH
12/08/2021
David H.

United States
11/07/2021
Guy M.

Australia
Amazing! A testament to what technology can achieve…
The EVscope Equinox is remarkable! Easy to set up, no messy wires and all self contained. I was able to snap my first picture 15 mins after taking the scope out to cool to ambient temperature. The pictures are amazing, given the heavily light polluted skies that sadly affect my location. Yes, it is not the purist thing to do or say but the satisfaction of being able to see the Horsehead nebula, even if indirectly, is incredible. Seeing the spiral arms of M33 slowly show up was amazing. I even glimpsed the core of M31 that barely makes it above the northern horizon here in Sydney, Australia. Just the one small downside, nothing that cannot be easily resolved, however there was no Australian power pin included with the power adaptor. We also love the Evscope down under, Unistellar people :) I do not intend to get rid of any of my other scopes, they will still be used as often as possible, however the Equinox will be my traveling Astronomy companion quite regularly. I absolutely recommend it, even for hardcore purists…
09/08/2021
Richard J.

United States
Exceeded My Expectations
Unistellar's eQuinox telescope has been a game changer for me. The OPT sales staff was very helpful in telephone calls as I weighed my purchase decision. After placing my order, my telescope arrived in 5 days with no issues. Set up was easy. Both the User Guide and Quick Start Guide were thorough. The multiple Unistellar YouTube videos online were also very helpful. I contacted Unistellar support for one minor technical issue (which was operator error on my part) and got a quick email response. I've now had two very successful viewing sessions and I've captured over a dozen Deep Sky Object (DSO) images, including inspiring images of the Omega nebula, the Eagle nebula, the Hercules globular cluster, the Trifid Nebula, and others. I've had a 8" Celestron Nexstar Evolution HD for four years, and although I've enjoyed terrific lunar and planetary viewing, I've had virtually no success in viewing DSOs in my light-polluted backyard with the Celestron. The Unistellar eQuinox has dramatically changed that and exceeded my expectations. Light pollution is no longer a problem in capturing DSOs. From reading reviews on other websites, I know the Unistellar app was initially plagued with frequent dropping out issues, but apparently those early issues have been resolved. I've not experienced any drops. For me the the purchase price has already been worth it. Looking forward to my future viewing sessions with the eQuinox.
08/16/2021
Anonymous

United States
equinox
Scope is very impressive at seeing through light pollution. Setup out of the box had more issues than expected but worked through them. Still regretting Unistellar removed the eyepiece.
08/10/2021
Anonymous

United States
Best new telescope
I just purchased my new Unistellar eQuniox smart telescope. I am a very novice amateur and have owned a Celestron 5inch next star . I really like the eQuinox as it does not require any advanced skills in order to image and photograph deep sky objects….You need to spend a little time with aligning and adjusting the collimation. My buying experience was amazing through OPT