Product Reviews
Customer Reviews
Write a Review
Ask a Question
Filter Reviews:
scope
field
lens
focus
color
camera
DSLR
light
pictures
purchase
10/13/2021
Chase N.

United States
This is a great little scope
While still new to the hobby of Astrophotography, I was looking for a lower focal length lens to use, while I traveled up to the Boundary Waters Canoe Area MN, a bortle 1 area. Due to size needed for the trip, I was looking at maybe getting a 135mm lens, but then this little guy came back in stock, so I decided to go for this instead. I am glad I did! This scope is small, fits perfectly in my little Pelican Case used to transport my camera and Skyguider. The scope is very well made, feels extremely sturdy and the focuser is solid, maybe a tad tough to move, but nothing to write off about. Along with the scope came some extension tubes and nice blue mounting rings that mount nicely to the arca-swiss dovetail. If you are in need of an ultrawide, I highly recommend this scope. The attached image is only 37.5 minutes at ISO 3200 of the Pleiades.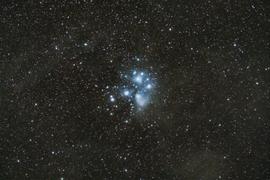 10/08/2021
Allen G.

United States
TPO 180 Lens
Its fantastic! I mounted it on top of my Explore Scientific Ed102 because the dovetail supplied is marginal at best. not wide enough to fit the plate on my mount. , but the optics are sharp and the field of view is breath taking! A very good purchase, especially when combined with my Asi 294 mc pro.
10/08/2021
Didier G.

Thailand
Expected more
both included saddles didn't fit with my iOptron skyguider pro. Using Asi290MC did not give magnifications showed on pictures. No user's guide on the extensions tube. So, average experience.
10/07/2021
Anonymous

United States
Promising
I tried it out on the Andromeda galaxy this past weekend. We have superb dark skies where we live, and I was able to center the galaxy and capture good images.
06/27/2021
George G.

United States
Tpo Ultrawide 180 f/4.5 Astrophotography lens
Astrophotography-wise i am lucky enough to have most field of view options from 14mm to 3000mm covered pretty well except the 200mm range. Ask and you shall receive.......The Tpo UltraWide seems to have filled that role very well. I have only had it for a few weeks and a few outings, but so far so good. Sharpness,contrast, color,and even flatness of field... (recommended 55ish seems spot on for asi294c and asi1600m) are all very good to great. I am definitely looking forward to a lot of play with it this Summer. P.S. I don't do reviews. So this lens must be OK or I would not have bothered. George Gajdos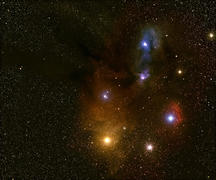 05/17/2021
Francis W.

United States
Impressions of the TPO 180
I am very impressed with this little scope. It has replaced a camera lens. I use it with a DSLR unguided. Nice round stars to the corners and star color is reasonable. Focusing is smooth and not too loose and being able to lock it with a thumb screw is nice. Here is a link to a recent image https://frank-wielgus-images.smugmug.com/New/i-9f5njdz/A