Product Reviews
Customer Reviews
Write a Review
Ask a Question
Filter Reviews:
scope
field
focus
lens
color
DSLR
light
pictures
mask
spot
06/27/2021
George G.

United States
Tpo Ultrawide 180 f/4.5 Astrophotography lens
Astrophotography-wise i am lucky enough to have most field of view options from 14mm to 3000mm covered pretty well except the 200mm range. Ask and you shall receive.......The Tpo UltraWide seems to have filled that role very well. I have only had it for a few weeks and a few outings, but so far so good. Sharpness,contrast, color,and even flatness of field... (recommended 55ish seems spot on for asi294c and asi1600m) are all very good to great. I am definitely looking forward to a lot of play with it this Summer. P.S. I don't do reviews. So this lens must be OK or I would not have bothered. George Gajdos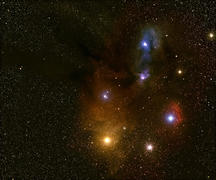 05/17/2021
Francis W.

United States
Impressions of the TPO 180
I am very impressed with this little scope. It has replaced a camera lens. I use it with a DSLR unguided. Nice round stars to the corners and star color is reasonable. Focusing is smooth and not too loose and being able to lock it with a thumb screw is nice. Here is a link to a recent image https://frank-wielgus-images.smugmug.com/New/i-9f5njdz/A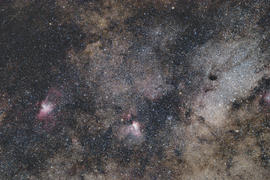 04/22/2021
Wade

United States
Great Little Scope
Took it out last night for the first time. Played around with it a little bit, but I didn't get too much experience with it yet. I must say, even with the scope straight out of the box I managed to get a pretty good picture of the Pinwheel Galaxy in Ursa Major. 20x 40 sec exposure at ISO 1600 with a crop sensor. Not a bad AND VERY LIGHT (got to go all caps there) scope! Happy with my purchase.
KC
03/27/2021
Ken C.

United States
03/15/2021
Robert D.

United States
03/14/2021
Gary W.

United States
Good Step Up for Me!
Overall a nice "step up" from the 80-200mm DSLR lens I was using. Stars are noticeably tighter, and can see more detail in my primary subjects (nebulae, clusters). I do see a slight amount of haloing around brighter stars, and a slight distortion of stars in the corners. All in all, though, a nice lightweight, portable piece!