Product Reviews
Customer Reviews
Write a Review
Ask a Question
Filter Reviews:
optical tube assembly
CGX-L
Orion Atlas
Pluto
advice
Uranus
Neptune
tube rings
description
model
02/12/2021
jorge r.

United States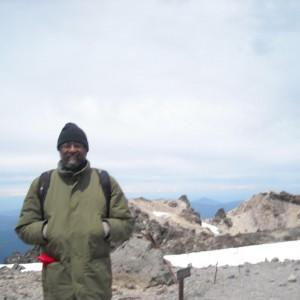 HP
12/20/2020
Hugo P.

United States
Great scope for price.....
I love this telescope. It is great for Uranus and Neptune (I haven't tried Pluto yet). A piece of advice. You need a mount that handle 40+lbs. like the Celestron CGX, CGX-L or a Losmandy (though the description says 40lbs, I think it weighs more like 45lbs with the tube rings. The Orion Atlas mount (original or Atlas ii model) cannot handle the weight. Only the Orion HDX mount can handle the weight of this optical tube assembly. I hope to take some photos if the weather cooperates.
12/10/2018
Christopher F.
Great value for a tough scope
I am very hard on my astro-gear. It get moved weekly as I travel around the country and bounces around in the back of my SUV all the time. When I am stopped it sits outside in every weather condition you can imagine. I bought this scope nearly two years ago and it has been wonderful. I will say that I quickly replaced the focuser with a Moonlight but what did you expect for $800.00 when buying a 12" F4. The optics are good and it will take a beating, that's all I wanted. If you are looking for a imaging light bucket you could do much worse than this baby.
TPO 12" tube assy - excellent
The tube box was one more drop away from being useless but it survived UPS anyway. I broke all the rules and was given a clear night after mounting the tube on my CGEM DX mount. I laser aligned the tube assy and was pleased with the scope's performance. I was glad I read comments and ordered a 50mm extension for the eyepieces, the 35mm that came with it was not enough. I would recommend this tube assy as long as your mount handles 50lbs easily.
Very Good!
It is an excellent OTA for the price offered by Optcorp. It is built with very good materials, its optics is excellent. Something that I definitely like about this OTA, is that I can customize it to my liking or needs and I have been improving it little by little with accessories from other brands that are appropriate to make this OTA, an excellent telescope. Acquire the knobs and springs of Bob's Knobs immediately because the ones she brings are not very good. Other accessories that I have been acquiring, have cost me but I'm sure I can get to have a telescope as good or even better than other brands much more expensive .., and all because those others are well-known brands. It is an OTA made in Taiwan but carefully manufactured and you will be pleased to have invested a low cost for such a good OTA. I also recommend that you buy the CGX-L mount to this OTA because of the size and weight it has to support; that mount has excelled me and the telescope needs a minimum of a sturdy mount like that ... although I have read about some people that they use them in less robust mounts but I would not be so calm ... This Newtonian deserves the 5 stars for its cost and quality
TPO 12" Imaging Newtonian
Overall it was good. Not great, but good. The TPO focuser needs an extension for photography and the only one they provide is for visual use. How they can justify this when the scope is clearly named for imaging I don't have the foggiest. A Newtonian of this size needs a coma corrector. Because of the lack of a proper extension tube this necessitated the use of a parafocal ring on the coma corrector. Not ideal as this is another place for tilting of the imaging plane to occur. The focuser is 3.3 inches yet they choke it down to 2" right away. Why not go down to 3", then adapt to 2"? That being said, with a coma corrector and my KAF-8300 camera, the field was perfectly flat with no sign of astigmatism. Nice tight stars all the way to the edge. TL;DR The scope performs adequately but is being held back by the focuser. But it's under $1000.