Product Reviews
Customer Reviews
Write a Review
Ask a Question
Filter Reviews:
scope
weather
Service
views
Sky Watcher
much
issues
times
nothing
Star Party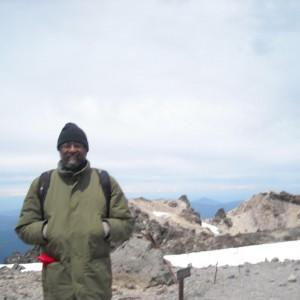 HP
09/01/2021
Hugo P.

United States
My first apo refractor is an excellent scope
I went to my astronomy club's star party last Saturday. From 9:00-11:15pm the skies were still and clear. The ED 100 performed perfectly when I observed Saturn, first at low power with a 25x eyepiece (36X), then with 2x Barlow (72x). The rings were detailed and clear. I increased the power with a 15x eyepiece (60x), then added the 2x Barlow 120x. Finally, I added a 3x Barlow increasing the power to 180x. The image was stunning. I could have really cranked up the power but I shifted to Jupiter. I kept up at 180x. The bands of Jupiter and the Red Spot popped out. About 11:15pm the weather and smoke from the fires near Lake Tahoe made seeing deteriorate. So I packed up. I highly recommend this scope. I guess the ED150DX must be a fantastic apo. But I am satisfied with this scope. Good job Sky Watcher USA!
05/05/2021
Y. Parnagian Jr

United States
Excellent scope.
Again, fast/ efficient service from OPT! Amazing how they have what I want in stock when everyone else is out! I've used this scope only a few times since I got it in. Terrible weather in the Northeast right now. I mainly do Astrophotography and very little visual. I know this is not the best scope for the purpose of astrophotography, however the quality of this scope and being an ED at this price point was to good to pass up. I use a Nikon mirrorless for Astrophotography. I know there is many reviews of the stock focuser as not being the greatest. I will say that after my first night of using the stock focuser, it was very smooth and gave pretty acceptable performance. I did not get any slippage at all with extensions and my camera attached. However, making setting adjustments on my camera, I did notice a slight up down movement to the focuser. Perhaps it's because only two thumbscrews are used by Sky Watcher on their focuser to tighten things down. Three would have been better. With that said, the stock focuser still gave acceptable performance for photography and would be a non issue for just visual. Being more interested in photography, I opted(from OPT) for the upgrade GSO Linear Bearing focuser. This focuser was a direct fit to the tube and is rock solid. A very worthwhile and inexpensive upgrade for sure. Be sure to add a 2" adapter to achieve focus with the GSO. The GSO only had 2" of travel whereas the stock unit has 4 inches. Viewing: The views through this telescope are absolutely beautiful with the included dielectric diagonal. There is nothing like the look that a refractor gives. Very contrasty look. Blacks and black and the stars are pinpoints. As I stated above, the stock focuser is butter smooth and the 10-1 fine focus is a great addition. No purple fringing present. Just clear, highly detailed images. Excellent optics on this scope and I do not want to add "for the money" because that somehow translates into just an adequate optic for the money spent. Packaging: Very well packaged and no damage observed upon receiving the telescope. Much has been said about the carrying case and I won't beat a dead horse, but the case will not hold up to rough handling in the field. After only two uses, I noticed a crack on the sidewall and I have no idea how it got there. The case went from a bedroom to the trunk of my car with no sliding around. I put some Gorilla glue on it and all seems fine. So be careful of the case. I am glad that it is included though. Fit/Finish: Excellent paint job and everything seems very well put together. No issues. I like the extra punch of 900mm Focal Length that this scope gives and that was the reason I bought it. At F9, it's considered a slow scope, however, I have it mounted on a great EQ mount (HEQ5 Pro) for extended exposure times. Overall, I'm very happy with the purchase and from OPT, again.
04/15/2021
Yervant P.

United States
Excellent
Service from OPT is top notch. They usually ship out the product the same day. Only got to use the telescope once so far because of weather. Scope gave great views.
05/16/2020
Mike S.

United States
Fantastic telescope
I live in a heavily light polluted area and health issues prevent me from traveling to darker skies. I've been searching for a mid range refractor, as I've always found them to be better under bright sky conditions than other types. The problem has always been that most affordable refractors are simple achromats, and suffer from crippling chromatic aberration. And the price tag of most apochromatic refractors is enough to induce seizures. Then I found the Sky-Watcher. At first I was skeptical about a two element objective that claimed to be apochromatic. But reviews I read convinced me to give it a try. And I'm glad I did. I've been astounded by the performance of this scope from the moment I began using it. Crystal clear images, with nearly zero chromatic aberration, even at high power. And the background is noticeably darker than other scopes I've used. The Crayford style, two speed focuser is incredible. Glass smooth and requiring only the lightest touch to bring objects into razor sharp focus. I've used this scope, side by side, with an 8" Nexstar. Under my sky conditions even brighter deep sky objects such as M65 and M66 in Leo can be difficult. In the Celstron, they are difficult to see, barely visible as a faint smudges against a bright background. I was shocked to find that in the Sky-Watcher, they are easy objects, clearly visible at low power, with high power revealing the shape and characteristics of the galaxy. I can't wait to get more time at the eyepiece. This scope exceeds my expectations at every turn. To put it simply, it's made astronomy fun again. I only wish I'd had the funds to get the 120mm model. But as a retiree, living on a fixed income, even it's modest price is beyond my budget.
Excellent Refractor
I've used refractors costing thousands more and can honestly say thet the optical performance, fit and finish rivals those refractors. The Evostar 100 is definitely a winner and the best deal going in amateur astronomy today!
Very Sharp Views
I bought this over a month ago and finally had a chance to use it. WOW! I have a ***** 110 scope and this one produces better views. I would say it outperforms my 6" Meade Cassegrain as well. I could detect no unusual colors on bright objects and the focuser worked well. First, it is truly portable and worked well with my ***** Porta II mount. I will be dragging this one out to New Mexico and Wyoming and so weight is an important issue. The included case took care of the usual need to rig up something using plastic tubs. It is longer than the ***** 110 so take that into consideration if you travel by air. The only issues are skimpy documentation and the eye relief on the larger eyepiece, but that problem was solved using one of my ***** eyepieces. In summary, I was wary of buying a scope similar in size to the *****, but the improved views are worth it.