Product Reviews
Customer Reviews
Write a Review
Ask a Question
Filter Reviews:
pieces
star
view
size
objects
upgrade
weight
advantage
instructions
finder scope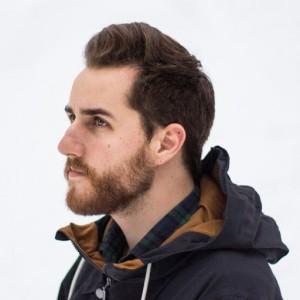 BF
01/27/2022
Brian F.

United States
A slight learning curve, then wow
As someone who's owned multiple equatorial mounts with GoTo, I thought I'd be able to figure this GoTo Dob out without reading the instructions. Well, I was wrong! Interestingly, you need to point the entire telescope parallel to the ground but pointing north towards Polaris to help it figure out where it is for the star alignment process. Once I figured that out, then it was off to the races. Personally, having a Dob with GoTo isn't really the selling point for me — I'm usually able to locate objects manually on my own. But having tracking is a massive upgrade from the average telescope. Whenever you're observing without tracking at high magnifications, like the planets, they are going to drift out of your eyepiece's view pretty quickly, like within 30 seconds. Having tracking on this size (10") of a telescope is a dream, because it keeps your objects centered for 10+ minutes at a time if you do the alignment right. This is hugely important for public outreach, when you're too busy to be fussing with aligning the scope every 30 seconds. I haven't tried it yet, but it also makes planetary imaging much more achievable. You'll still have field rotation to contend with, but programs like AutoStakkert! and Registax can compensate for this. My two gripes with this telescope are 1) the weight, and 2) the finder scope. There's not much that can be done about the weight. It is a heavy beast made even heavier by the tracking motors. It weighs 72 lbs, but what's worse is that it's incredibly awkward to carry, even with the included handles. But it does separate into two pieces for transport, which is nice. I am going to pick up a $20 wood dolly from a hardware store to easily move it across flat surfaces. My other gripe is the finder scope. Even after swapping it out for a new one, the finder scope bracket is always significantly skewed, indicating an issue with the finder shoe itself. It's difficult to center stars/objects in the finder FOV and have it aligned with the eyepiece FOV for this reason. I would take a star off the overall rating because of this, but it might just be limited to my scope (which I picked up secondhand). Oh, yes, right, the actual view through the telescope: it's to die for! Never have I seen so much detail on the planets and the moon. I haven't gotten the chance to bring it out to a dark sky site yet but I hope to do so soon and really take advantage of this.
Lots of Potential but Difficult to use
This scope I will admit was a large jump from my last few scopes. I'm a novice and wanted to get something I would spend less time finding and more time sharing the views with my family and friends. I opted for the GOTO mount and it was easy to put together and the Shipping was awesome from OPT! However, I've had a lot of trouble with alignment for the go-to mount to work well. I have searched lots of forums and help and I can't seem to make this alignment process to work well. You can get it close with a few degrees off each object. Unless you are somewhat familiar with the night sky you'll miss a good show even with the goto feature. Make sure to update the firmware out for the box. That did help a bit. I will keep learning how to align this scope better and hopefully make it fun again instead of frustrating. The glass and overall quality are great and I like the collapsible feature. It runs great off my car battery jump pack for hours. I don't like the weight but that's what you get with this size. If I had known about the difficulty of the go-to mount I would not have purchased the extra feature.