Product Reviews
Customer Reviews
Write a Review
Ask a Question
Filter Reviews:
scope
dovetail
Radian
Raptor
images
camera
mount
filter
quality
focuser
07/14/2021
L.A.

United States
The Raptor is a galactic hunter!
Astrophotography is about the quality of the data. Bad data in, bad data out.The Radian Raptor caputes high quality, color accurate, sharp, wide, flat images. Good data. If you want something with a wide field, a built in flattner, and good for beginners...this is a great option. And it's all black too, that's cool. Critical feedback: the built in filter drawer is too difficult to access. Plan on buying a filter drawer attachment.
05/10/2021
Dan P.

United States
Solid system for beginners
Overall, this is a fine device. The optics are top notch and tack sharp no matter what camera you attach to it. Its wide field is forgiving of rookie errors in polar alignment and retains just enough complexity to push beginners to learn about fundamental concepts. I especially like having such a lightweight, fast option for travel or for when I just don't want to lug around the EQ-6. During the wait time for fulfillment from the manufacturer, I learned to deal with most of the "newbie challenges" that this product is intended to solve, but that hasn't detracted from it in the slightest. This is a keeper, regardless of skill level. That said, I'm going to parrot some of the complaints of other reviewers as well as add in one or two of my own. I'd like to preface this with the statement that I have zero regrets about purchasing the Raptor package, enjoy it greatly, and would recommend it to anyone who is just starting out, but feel it's more helpful to know what pitfalls await than it is to focus on gushing positives. The included dovetail plates are frustrating. When using the universal D-style dovetail, the positioning of the focuser forces you to either A. mount it so far back that it's significantly back-heavy (dec balance could be problematic for lighter mounts) or B. rotate the scope to any orientation besides having the focuser underneath the scope. In my case, I opted to deal with the imbalance since rotating the scope places the focuser in the way of my other hardware. This issue is actually called out in the Radian documentation and setup videos, so I'm doubtful the package will be altered to include better dovetails anytime soon. As others have commented, the smaller, *****-style dovetail is particularly short, which poses challenges for novices and experts alike for myriad reasons. For the price and marketing points, the mounting hardware component of this package could have been much better. The hexagonal rings offer some cool factor, and each of the three attachments points on each face of the ring is threaded and sized for various standard bolts/screws. Handy for mounting things like off-brand small guide scope saddles or some such. The cable management component seems a little gimicky for an OTA of this size, and I have a difficult time visualizing any cable scenario where they would serve better than regular Velcro cable ties. The filter vault is unwieldy, as other reviews state. Unless you have smaller, nimble fingers, you might want to get used to cleaning skin oil off your filter glass. That said, once the filter is in the vault, I feel like it's a little better protected from accidental knicks and scratches than some other systems, so it's a tradeoff I find acceptable. When installing or removing a filter, I just use a clean lens cloth as a barrier and go over it with a lens pen if I need to. Nikon mirrorless shooters: if you are using a native Z-mount T-ring you will need at least 15mm of extra spacers to get proper backfocus. The 16.5mm M42 male to M48 female adapter that comes with most ZWO cameras works a treat. You can also use the FTZ adapter + an F-mount T-ring with your Z, but may get some vignette. Nikon F-mount DSLR's do not need extra spacers with this package. Cameras I've used with this scope: Nikon Z7 (full frame), Nikon D3400 (APS-C), ZWO ASI183MC Pro (micro 4/3). TL;DR - This is a good package and offers a variety of options for both beginner and veteran astrophotographers. It is not perfect, but it is competitive in its weight class and covers enough to make it worth the price tag.
05/10/2021
Anonymous

United States
System seems good but focus motor integration weak number of details
Shopping was fine. Delivery a bit slower than others. The device just showed with tracking stalled at various spots. Details however on the focus motor are weak. I purchased the focuser same time as the scope. Windows wasn't to bad but I have yet to get it working w the Rpi
05/10/2021
James C.

United States
Enjoying my new Radian Raptor 61
Just started using my Raptor. Took some really nice images! Nice flat field with pinpoint stars!
05/08/2021
Justin G.

United States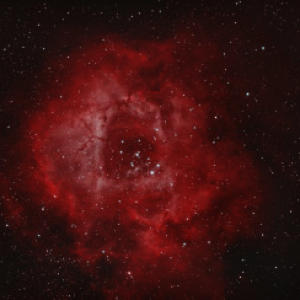 TS
05/07/2021
Tim S.

United States
Good optics, one fitment issue
I've only been able to get first light, I'm still fine tuning backspacing which seems to be a bit fiddly. The one immediately obvious thing that disappointed me is the fitment of the dew shield. It's sloppy and loose. The dew shield on my much cheaper AstroTech AT65EDQ is worlds better. That's what I was expecting for a smaller scope that cost twice as much.