Product Reviews
Customer Reviews
Write a Review
Ask a Question
Filter Reviews:
book
expectation
bracket
field of view
accuracy
mount
Celestron
setup
alignment
camera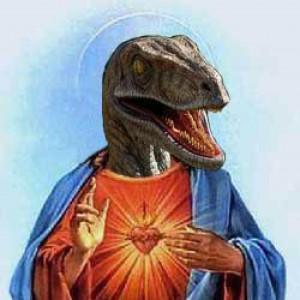 DD
06/18/2021
Dakota D.

United States
Incredible
This thing is genuinely fantastic. The setup was incredibly easy, and it takes only a minute or two for it to align after your first time setup. The accuracy is beyond my expectation, everything it slews to is perfectly within my field of view and I often don't even need to calibrate it. The camera itself was slightly crooked in the bracket when it arrived, but this is easily fixed. Even through heavy fog it was able to get an alignment, so it's a definite win in my book, and I'd almost consider it a must have if you're using a Celestron mount.
05/13/2020
Anonymous

United States
Starsense autoalign
Like a lot of other "first time" users, the product took me a few failed tries before I figured out how it really worked (instructions are good, but it's still easy to misread things). Once it's aligned properly, it works like a champ!
05/09/2020
Marshall T.

United States
Awesome once aligned properly
Took me almost 2 months to get Starsense to work correctly but now that it does, it is Awesome - the technology is simply amazing! Why did it take me almost 2 months to get Starsense working? (1) update all of the firmware for Starsense and your mount (I'm using the celestron CGX-L mount); (2) You need some clear skies; (3) Proper alignment requires Starsense to solve at least 3-4 star plates (you can add up to 10 plates). Once that is done, you must select a known bright star and use a high power lighted reticle eyepiece to precisely center the star (I used a 9mm lighted reticle eyepiece). Precise alignment with a known star calibrates what the telescope sees vs. what Starsense sees. Once you have done the precise alignment, you pick an object with the Starsense hand control and bingo, the scope slews to the object and it appears in your eyepiece. From that point forward, each time you move your scope, you simply have Starsense go through an auto-alignment (solves the 3-4 star plates). You don't have to do the precise alignment with a know star each time, if you did it correctly the first time. Using a 27mm eyepiece with an 11" SCT, DSOs and planets show up within the field of view EVERY time. When using a 5 mm eyepiece, I do have to recenter the object - No big deal if you start with lower power eyepiece. In my frustration to get Starsense working, I got good help from Jake at OPT and later from Rod at Celestron technical support. I can't wait to get to a dark sky site with Starsense. It maximizes viewing time outside because it is much faster than manual alignment. I couldn't be happier with the hobby at this point.
07/30/2019
Michael T.

United States
Nice when it works.
Sometimes it works great, other times it gives you inexplicable error messages. If there is a right way or wrong way way to use this device it is not explicit in the instructions or online even with endless research. Most of what you find is way too many random "have you tried this" suggestions rather than logical user guidance and troubleshooting.
Starsense amazing
My purchase of a Celestron Starsense, like other purchases from OPT went smooth, with a fast delivery. Setting up on a Celestron Evolution 8 was simple and fast. Nasty weather here in CT prevented me from using it for a few days, but when I did it was amazing. All I had to do was enter the time, push ALIGN, and in 3 minutes the scope was aligned. I didn't have to find stars to align on, and then center the scope on them. Just my telling Starsense to align, and I was ready to go in 3 minutes. It checked 3 areas of sky in my urban light polluted sky. In each scan it found about a 100 stars to plate solve. Alignments with an Evolution mount are easier than most mounts, but it's a breeze with the Starsense. I highly recommend it for any scope it can be used on.
Excellent service from OPT
I have always been satisfied when I have ordered from OPT