Product Reviews
Customer Reviews
Write a Review
Ask a Question
Filter Reviews:
Celestron
everything
scope
eyepieces
anyone
lens
finder scope
Service
Orion
detail
07/29/2021
Anonymous

United States
Love it
Had to get a better lens to see what I wanted to see but overall great investment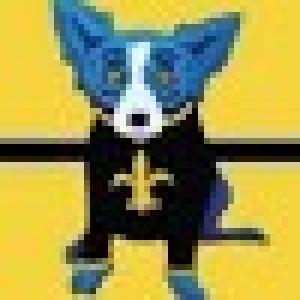 K
02/26/2021
Kent

United States
The Goldilocks of Telescopes - It's Just Right
I've been very happy with my 6SE. Ordered it in Sept 20 and along with everything else, was a backordered a couple of months, receiving it in Nov 20. The additional eyepieces from OPT arrived about 6 weeks after the scope. The delay wasn't the fault of OPT, everyone was on backorder. And I received emails now and then with the status of my order. Like everything else, there is a learning curve but it's small, this is so easy to use. The hand controller and alignment is a little confusing at first but you quickly get the hang of it (reading instructions helps) and you're off. I love the way I can select what I want to see and it automatically goes there. It's in view and I just slightly center it. Like everything else, as soon as I got it began wishing I had bought the 8SE but as use the 6SE more and more, I believe I made the better choice with the smaller one. It's lighter and much easier to move in and out of the house. I can just get up and walk out with it all set up, put it down and start the alignment. The moon seems like you're right there. I got this at the perfect time to see Mars at opposition and Jupiter & Saturn at their closest in the sky for several years. It amazes me I can see the rings of Saturn 905 MILLION miles away, from my backyard. In addition, I've found Uranus (looks like a star), The Pleiades (unbelievable), The Andromeda galaxy (a light smudge in the sky). Orion's Nebula (like thin smoke) and several nebulas and double stars. The negatives - the finder scope is a toy at best. Celestron should be ashamed to put that on their scopes. Plan on replacing it right away. Once I added the Orion 9x50 finder scope my enjoyment factor shot up 100%. The added eyepieces OPT included with this package are ok, but other than the moon filter, I haven't used them. The 25mm one the comes with the scope is the perfect one. I also bought a Orion Planetary 9mm eyepiece and is what I consider essential after the 25mm. You'll also need a power supply (power pack works), 8 AA batteries will get expensive. I think you can tell I'm very pleased with my 6SE and given the chose, would buy it again as well as recommend this to anyone starting off.
01/23/2021
dave b.

United States
God Job OPT
You gave me a great product and great service. A minor issue is that I ordered a Feather Touch focuser with the 6SE and the Celestron carrying case but the 6SE doesn't fit in the carrying case with the FeatherTouch. Maybe your sales rep should have caught that detail and warned me. But you were very good about letting me return the Feather Touch even after I had at first asked to return the case. Kudos to Danielle you return processor. I'll be back to OPT for products in the future. Dave Blanchard, Walnut Creek CA
12/08/2020
Gary G.

United States
Performance and Portability
Very satisfied with my scope and experience with OPT. Price was competitive, they kept me informed thru the delivery, everything arrived as promised. I've had the scope out several nights and it meets my expectations. Powerful enough and easily transportable. Have ordered some additional eyepieces as well. OPT rep was very helpful with my selection.
03/17/2020
Mark M.

United States
Star finder swallowed by black hole
The star pointer was defective; consequently I was unable to align the telescope. I notified OPT and was informed that Celestron was contacted. After two weeks without getting a replacement from either OPT or Celestron I purchased a star finder myself. It is almost one month later, and Celestron has not contacted me or sent a replacement. If I did not purchase the star pointer (finder) myself, I would still be without one. After paying $1078 for the SE6, is it too much to ask that the $20 star finder be in working order, and if defective, be replaced? I was finally given a $30 gift card from OPT. Nice gesture, but all I wanted was a working telescope.