Product Reviews
Customer Reviews
Write a Review
Ask a Question
Filter Reviews:
binoculars
Field of Vision
stints
price range
hands
viewing
ones
telescopes
stock
COVID
04/27/2021
Anthony H.

United States
Great Product!
I have enjoyed these binoculars but so far there haven't been many clear nights to use them on. They are easy to hold steady and the magnification is plenty sufficient. Images are crisp as expected. Would recommend these!
04/09/2021
Alberto G.

United States
Skymaster delivers true value.
I was pleasantly surprised by how well they work., especially given how cheap they cost. They feel rugged to the touch. Slightly heavy. Still, you can use them in your hands for short stints. Get a good Tripod and your viewing will go so much better. They are very easy to use with the big middle magnification ring and right eye diopter adjuster. They work good in Low Light too. The biggest plus is their wide Field of Vision even at far distances. Very good starter/Novice Binoculars!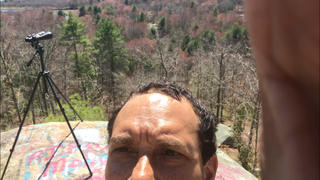 03/11/2021
Anonymous

United States
Celestron 12x60 SkyMaster Binoculars
They have a very clear view, similar in strength to binoculars I already have that are much lighter.
03/08/2021
Anonymous

United States
Good service, great value
I have a number of far more expensive binoculars, but these are just as sharp and gather more light.A great value.
01/02/2021
Michelle B.

United States
Look at the Moon
We wanted a telescope, but with Covid there are no decent ones in my price range available. So we got binoculars. And they are amazing! Awesome value, the first night we had clear skies was a full moon. We saw it like never before! Can not wait to look at the stars (once we finally get a clear night). Also can not wait until telescopes are back in stock!!