Product Reviews
Customer Reviews
Write a Review
Ask a Question
Filter Reviews:
camera
parameters
engineers
image
drivers
price
function
seeing
objects
test images
01/29/2021
SSA

United States
Didn't work correctly for me
I get grid / checker pattern that is difficult to correct. I have gone to great lengths to fix the issue with no improvement or change.
01/29/2021
David B.

United States
Generally a good camera!
This camera is pretty good. I use it with my Celestron 8SE. I've had some issues getting the focus to work, but I think that has more to do with my experience level than the camera itself. I will say, that the ASi interface for the Mac isn't great. It "works," but there's very little explanation of how to use it or what each function does. I had to purchase another program to run this camera, and that works better (AstroImager). PC folks probably won't have these issues, though you will have to install drivers. For the price, I'd say this is worth it.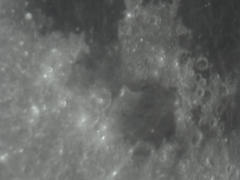 01/13/2021
Anonymous

United States
So far, so good
Order and service were perfect. Weather has not cooperated so my time has been spent learning rather than seeing. First light was on M42.
01/01/2021
Anonymous

United States
Excellent Camera
This is a user friendly camera. The first test images of the moon that I took came out excellent.
12/03/2020
Peter S.

United States
So far,
so good. Now if I had $299.99 for a beautiful red box substituting wireless for my control and video cables, I'd be in observing heaven. Peter Schwenn
11/19/2020
ROBERT R.

United States
Big capability in a small package
Out of the box, loaded the driver, runs as advertised with the canned software. I now control the camera with FireCapture for better range of parameters for planetary imaging. Image wise, the electrical engineers did a good job with de-ringing the signal as I don't see noise in the image of sharp transition in spatial/intensity objects. Now all I need is some decent seeing and for the jet stream to move north:)