The Best Milky Way Photography Equipment
Looking for the best Milky Way photography equipment? We have compiled a list put together by OPT astrophotography experts. The Milky Way is a great start to taking the next step into astrophotography. Let's get started!
The Best Camera Trackers for Milky Way Photography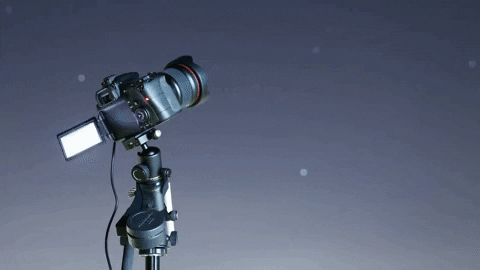 If you're new to Milky Way photography, a tracker spins the camera in the opposite direction to counteract with Earth's motion, allowing you to take long exposures without seeing star trails. The ability to take long exposures is important because it allows you to capture those faint details and structures.
iOptron SkyGuider Pro Camera Mount Kit 
The iOptron SkyGuider Pro Camera Mount is an invaluable equipment piece that fits in the palm of your hand! Its entire metal design provides sturdiness and reliability. Capture stunning clear images of the universe with its precise alignment, quick slew mode for both forward and reverse directions, and a built-in rechargeable battery that is available for up to 20 hours of use!
iOptron SkyGuider Camera Mount Features
Maximum payload 11 pounds.

Easily attaches to your own camera mount head. 

Built-in polar scope for easy polar alignment.
iOptron SkyGuider Pro Camera Mount with iPolar
The iOptron SkyGuider Pro Camera Mount is a similar tracker to the previous one except with integrated technology. iPolar is an electronic polar scope to help you polar align with the assistance of a computer. This lets you take even longer exposures with precision polar alignment. This is a great option for photography beginners and those in the hobby alike.
iOptron SkyGuider Pro Camera Mount with iPolar Features
Maximum payload 11 pounds.

Built-in electronic polar scope for easy and precise polar alignment.

Easily attaches to your own camera mount head.
Sky-Watcher Star Adventurer Pro Pack

 
The Sky-Watcher Star Adventurer mount is a high precision, portable, and stable celestial tracking platform for sidereal, solar, and lunar tracking. It is designed to work with your DSLR camera and includes pre-programmed parameters that will help you create beautiful astronomy photos and videos.
Sky-Watcher Star Adventurer Pro Pack Features
Included Dec bracket with a motion control knob and a Dec axis locking knob. 

A bubble level to assist you with leveling the base.

Weight capacity 11 pounds.
Omegon Mini Track LX2 NS Mechanical Tracking Mount
The Omegon Mini Track works via clockwork, so no batteries are needed! The mount will track stars for 60 minutes. It's highly portable, so you can take this mount with you anywhere in the world. It's compatible on both Northern and Southern Hemispheres!
Omegon Mini Track LX2 NS Mechanical Tracking Mount Features 
Only 2 pounds, extremely portable. 

Perfect for wide-field DSLR setups.

Weight capacity 4.4 pounds.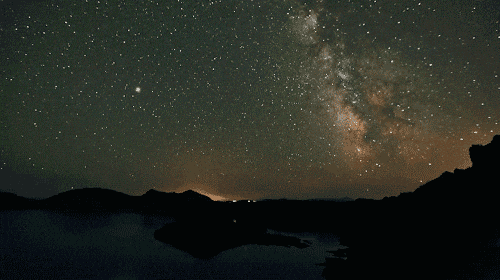 The Best Accessories for Milky Way Photography
Dew Heaters
When there is a temperature difference, moisture gets trapped and dew will build up on your optics, ruining your images and a perfectly good night of astrophotography. The dew heateris also an electronic device that produces a temperature change to your telescope avoiding moisture build-up in your telescope. 
Dew Controllers
To power your dew heaters, you'll need a dew controller. Control the temperature of your dew heater with a dew controller! 
Bahtinov Masks (for focusing)

Focusing on stars for sharp Milky Way photos can be tough. With a Bahtinov mask you'll be focused and ready to shoot the Milky Way in a matter of seconds! With the mask on your lens, point to a bright star and it will project three directions of lines on your live view. As you move your focus point forward and backward you will see the lines cross. Your best focus point will be when all three lines (or line sets) cross in the center.
Light Pollution Filter 
Depending on where you live, you may notice a different number of stars in the night sky. This limited visibility is caused by light pollution. Light pollution is measured by levels known as Bortle zones. While there is no substitute for dark skies, a light pollution filter can increase your equipment's ability to capture the most light of your intended target, while blocking out some unwanted city lights.
Celestron PowerTank Glow 5000 Red Flashlight/Charger
The Celestron PowerTank Glow 5000 is an essential item for any beginning astronomer. The PowerTank Glow is the perfect astronomy flashlight as it will not compromise your vision at night with its red LED flashlight. It also includes a USB power bank for charging your mobile device.
The Celestron PowerTank Glow 5000 Features
Preserve your night vision and charge your phone!
Weatherproof and dustproof!
Three brightness levels that allow you to adjust the brightness depending on how dark your observing site is.
Interested in taking photos of other celestial objects? Check out our blog on how to get started in astrophotography. Clear skies! 
Leave a comment